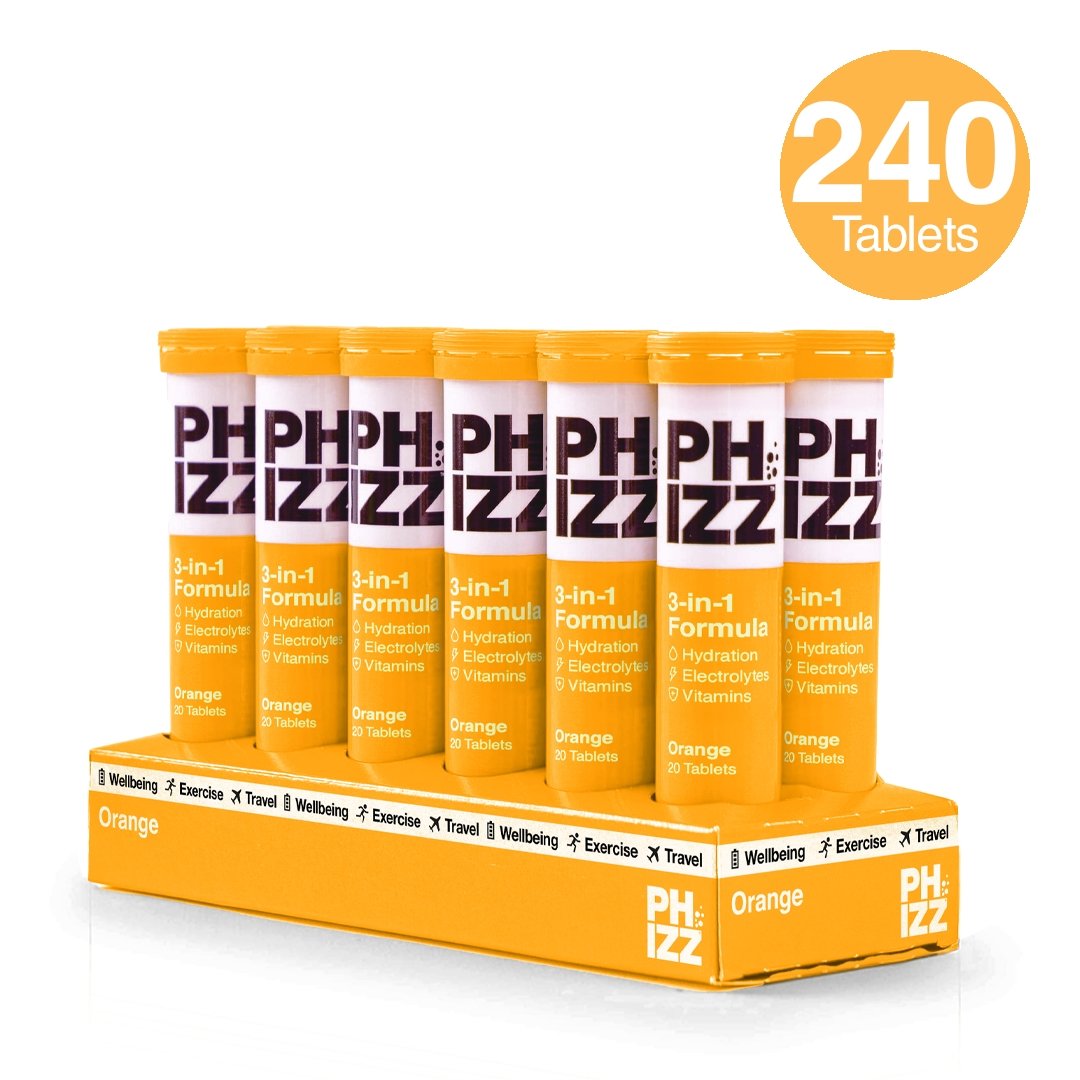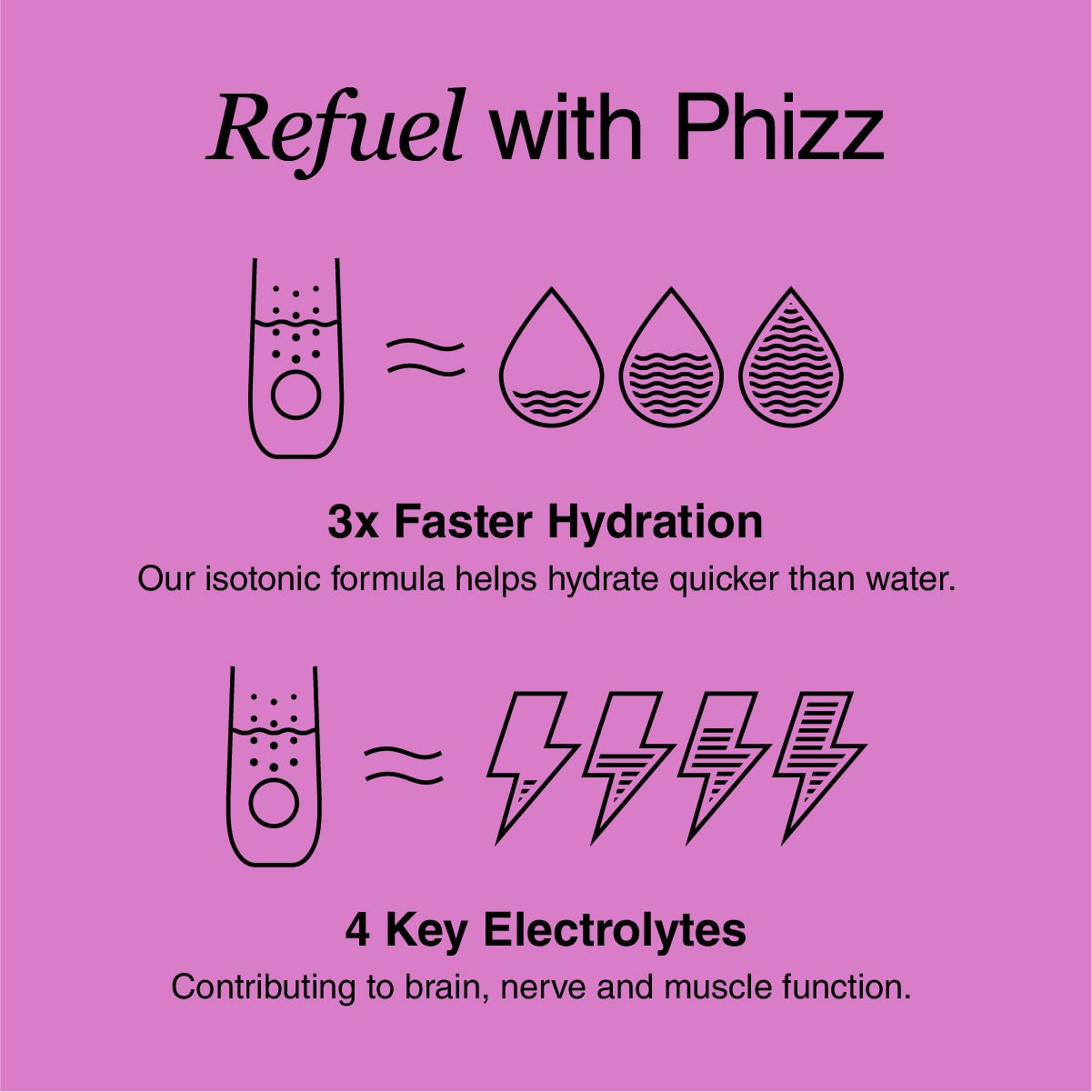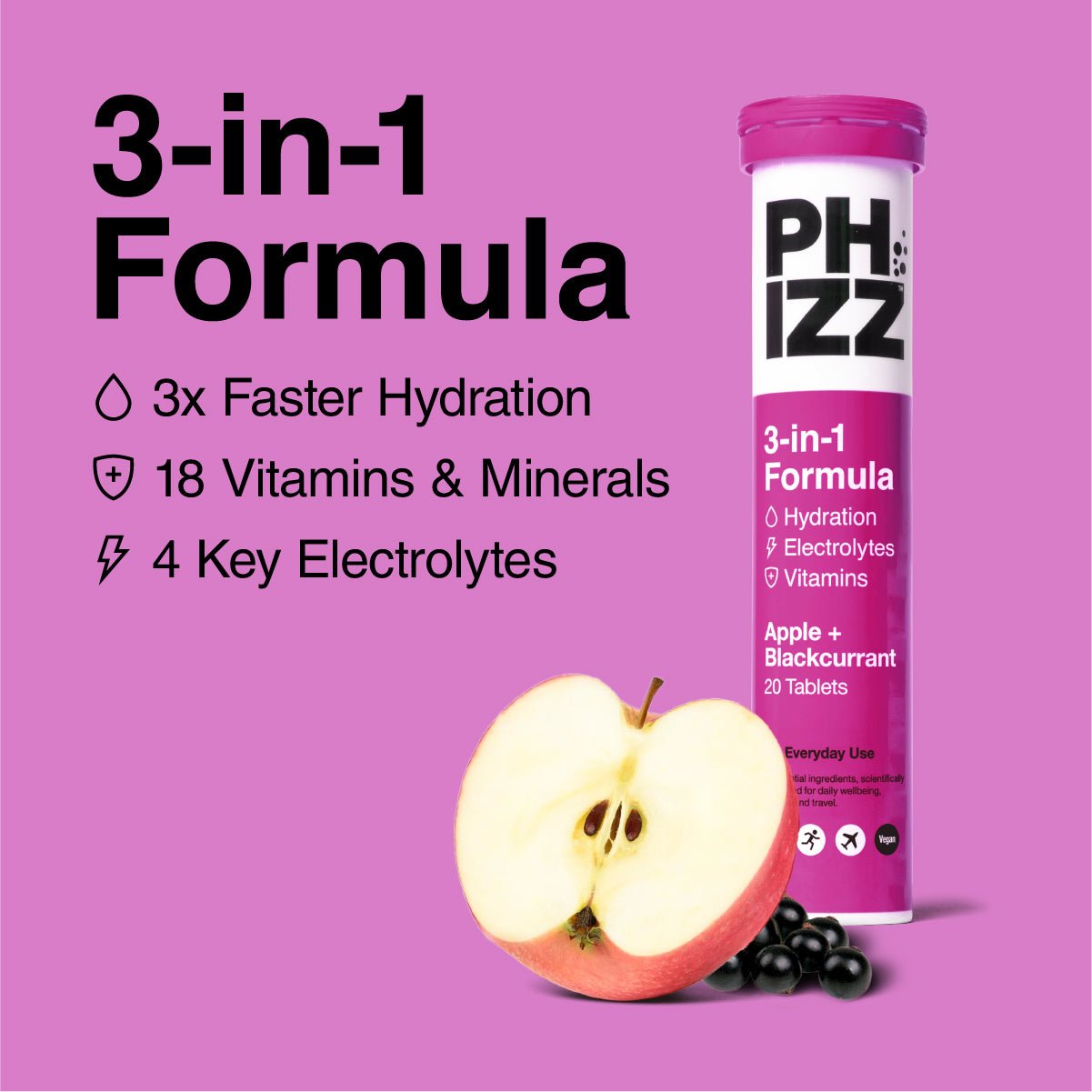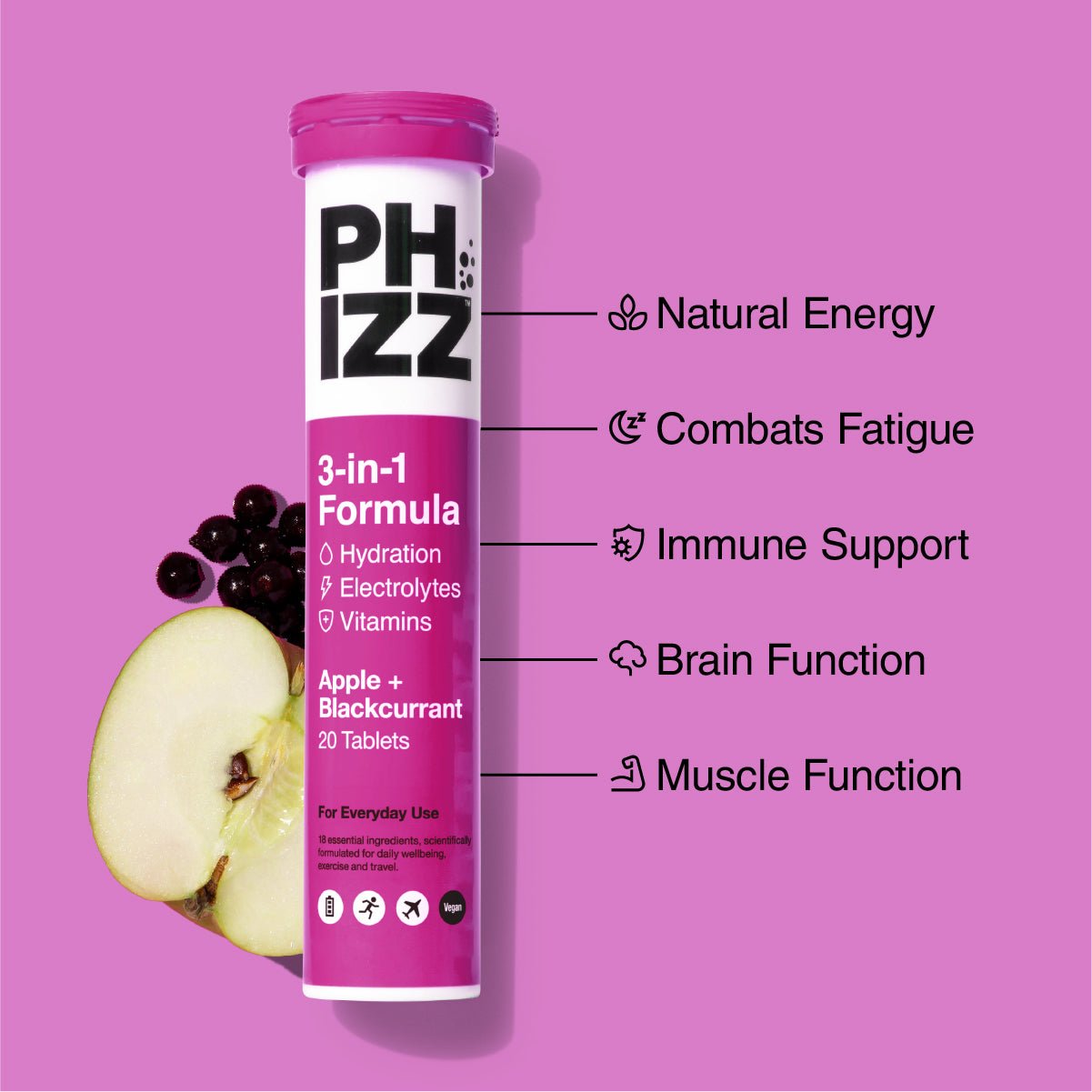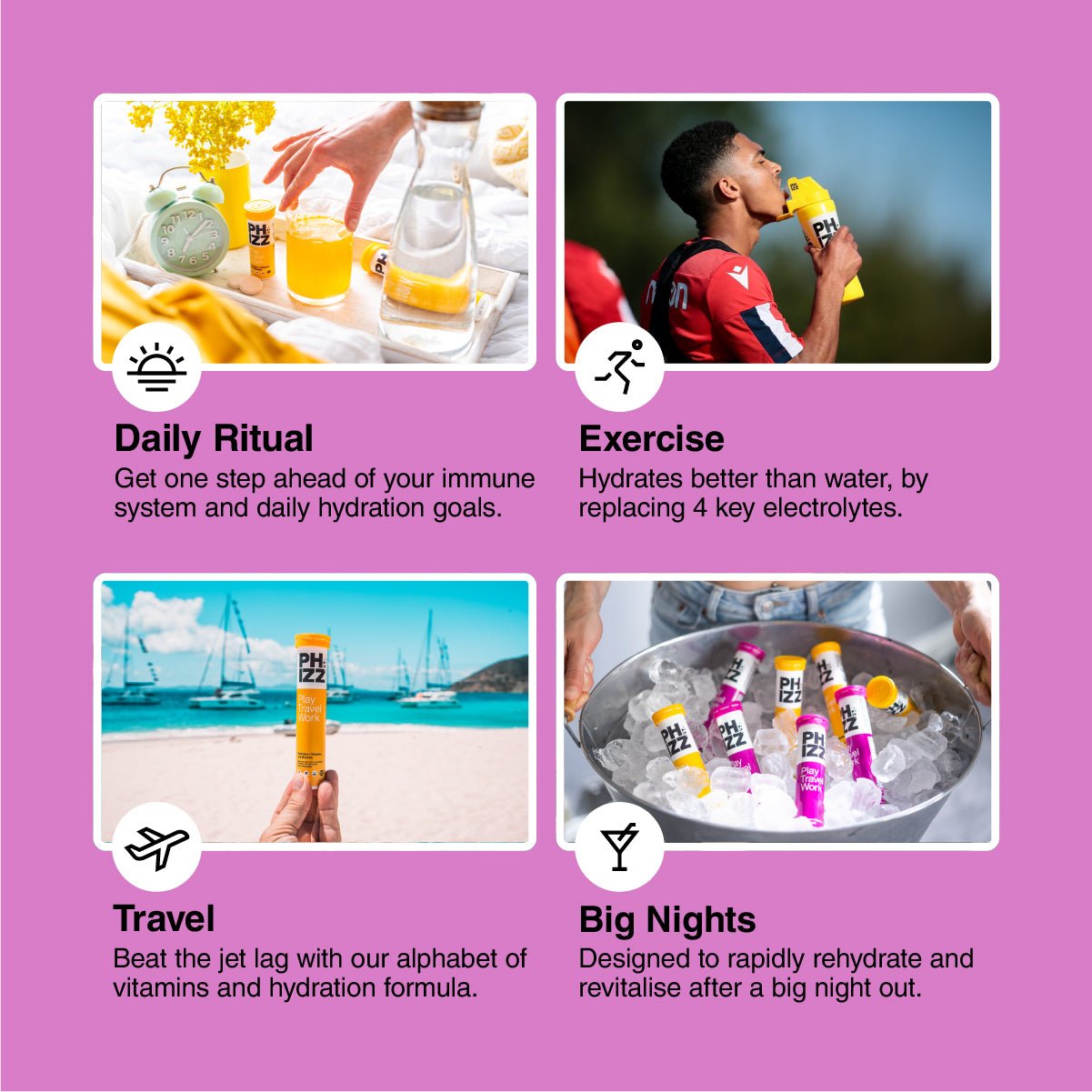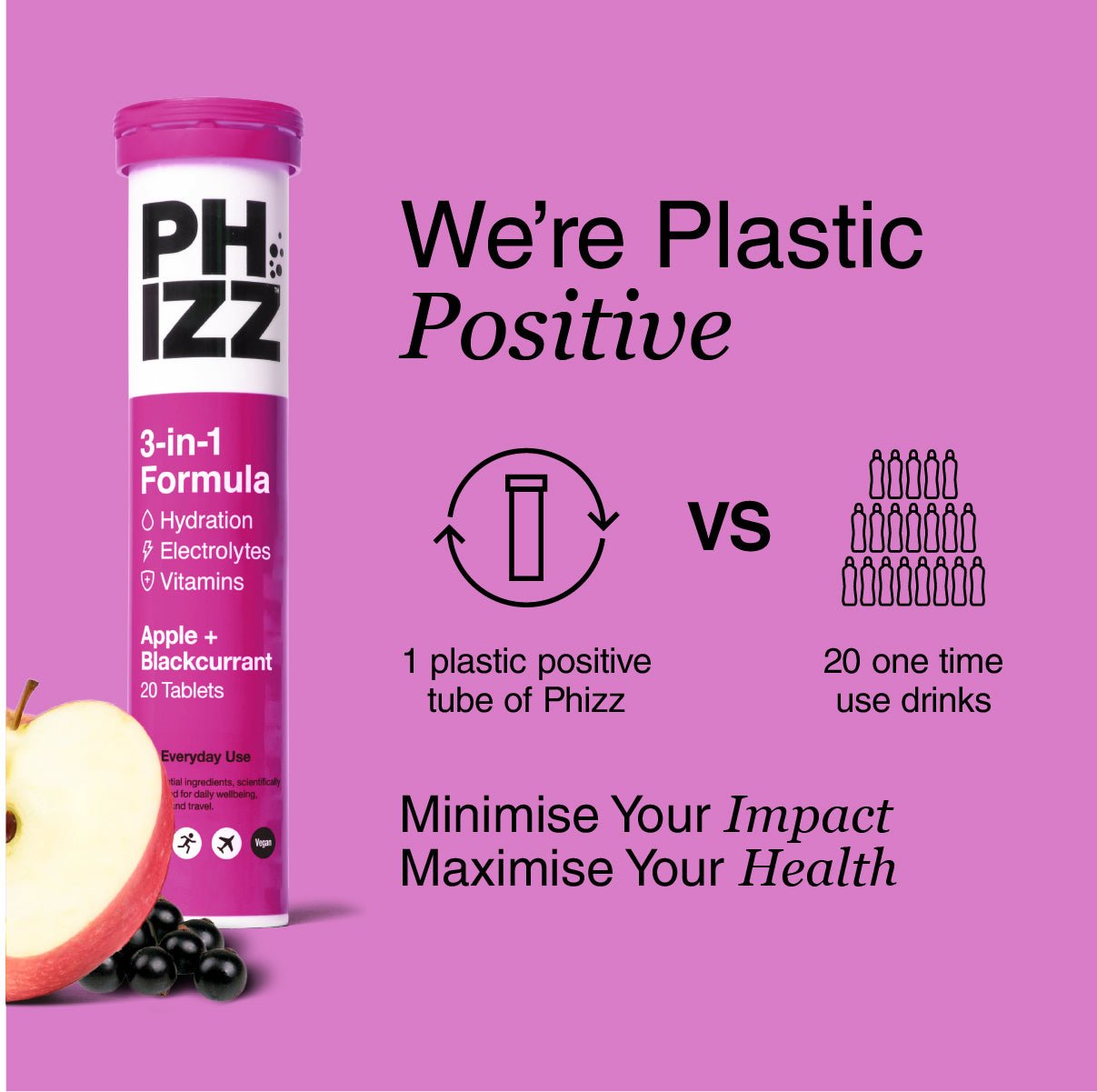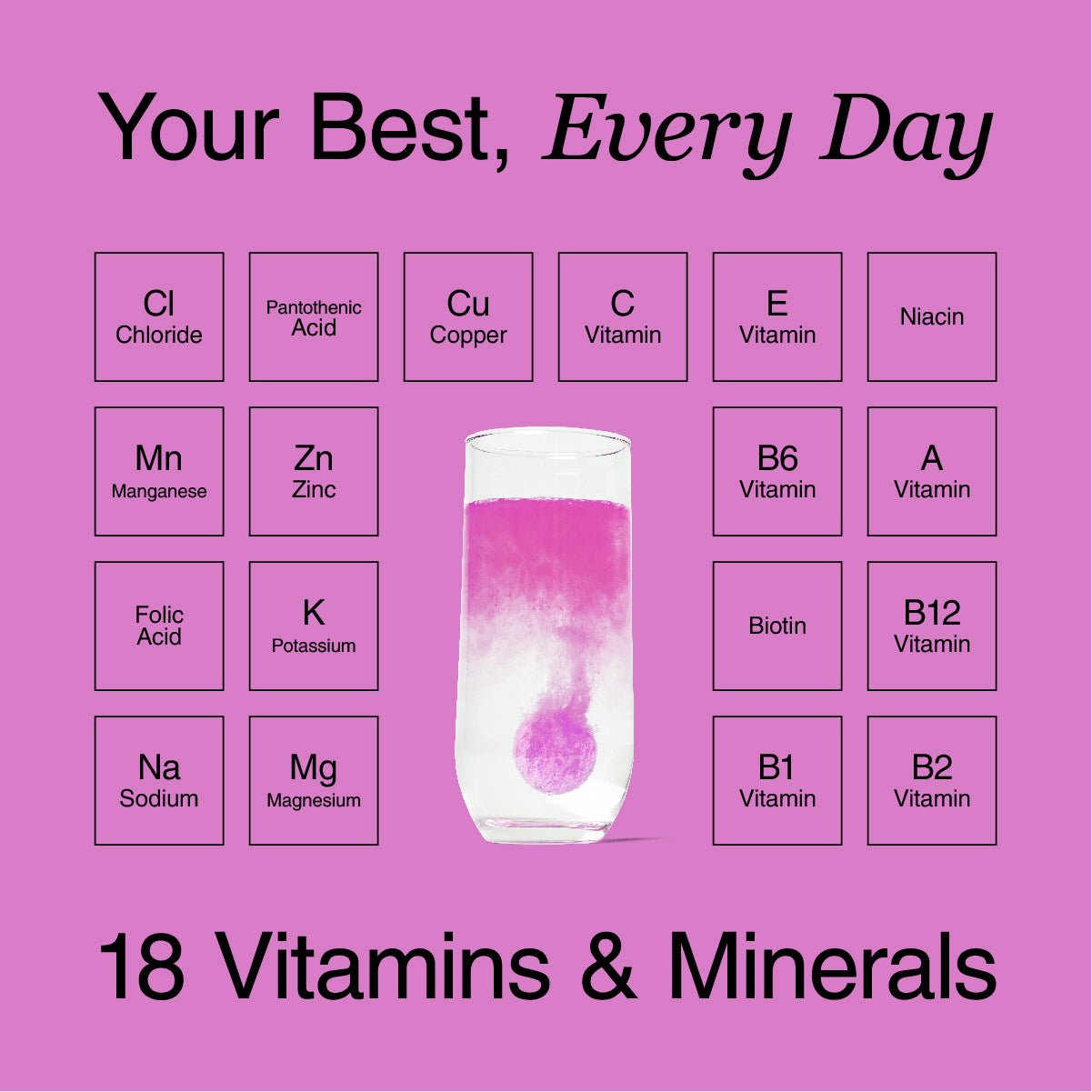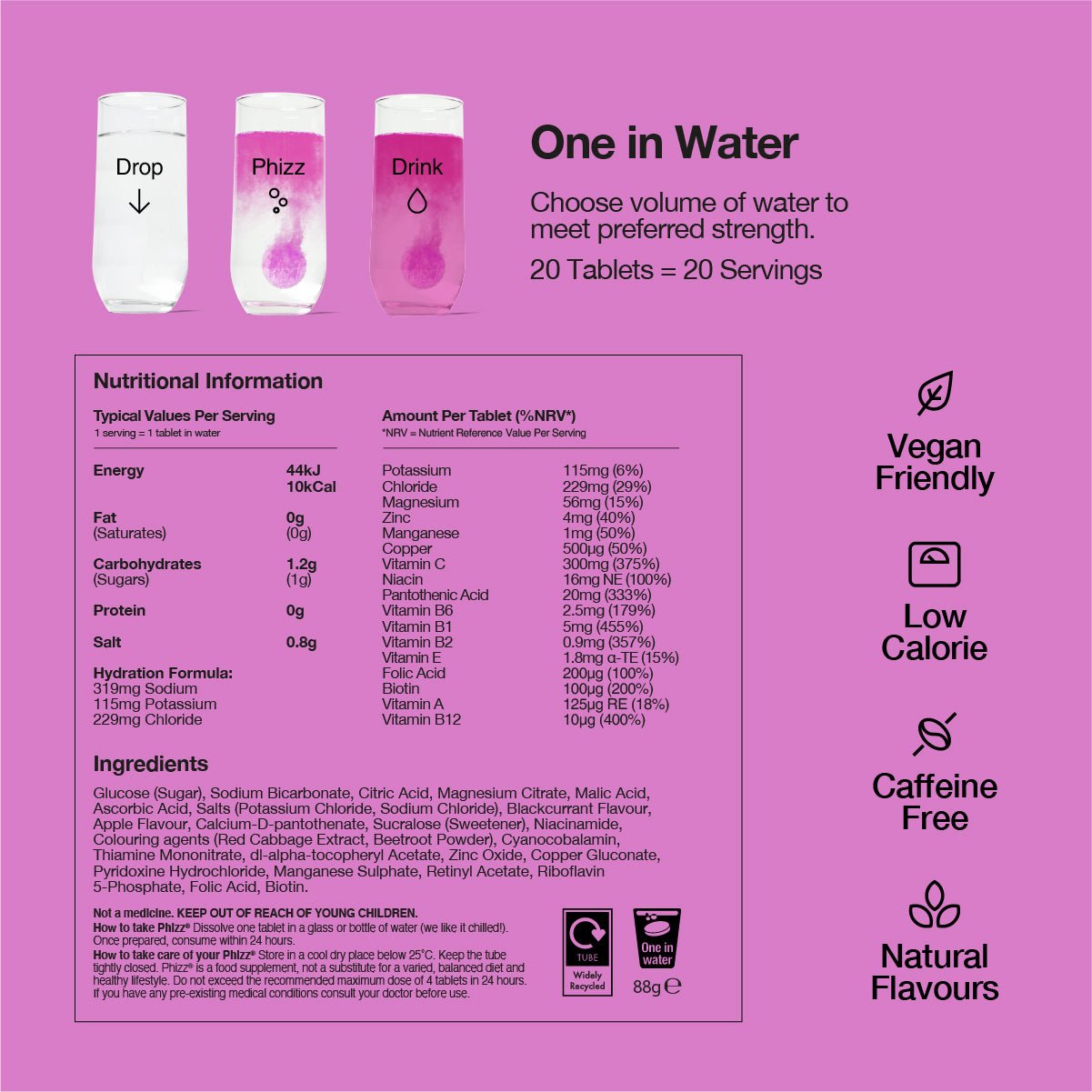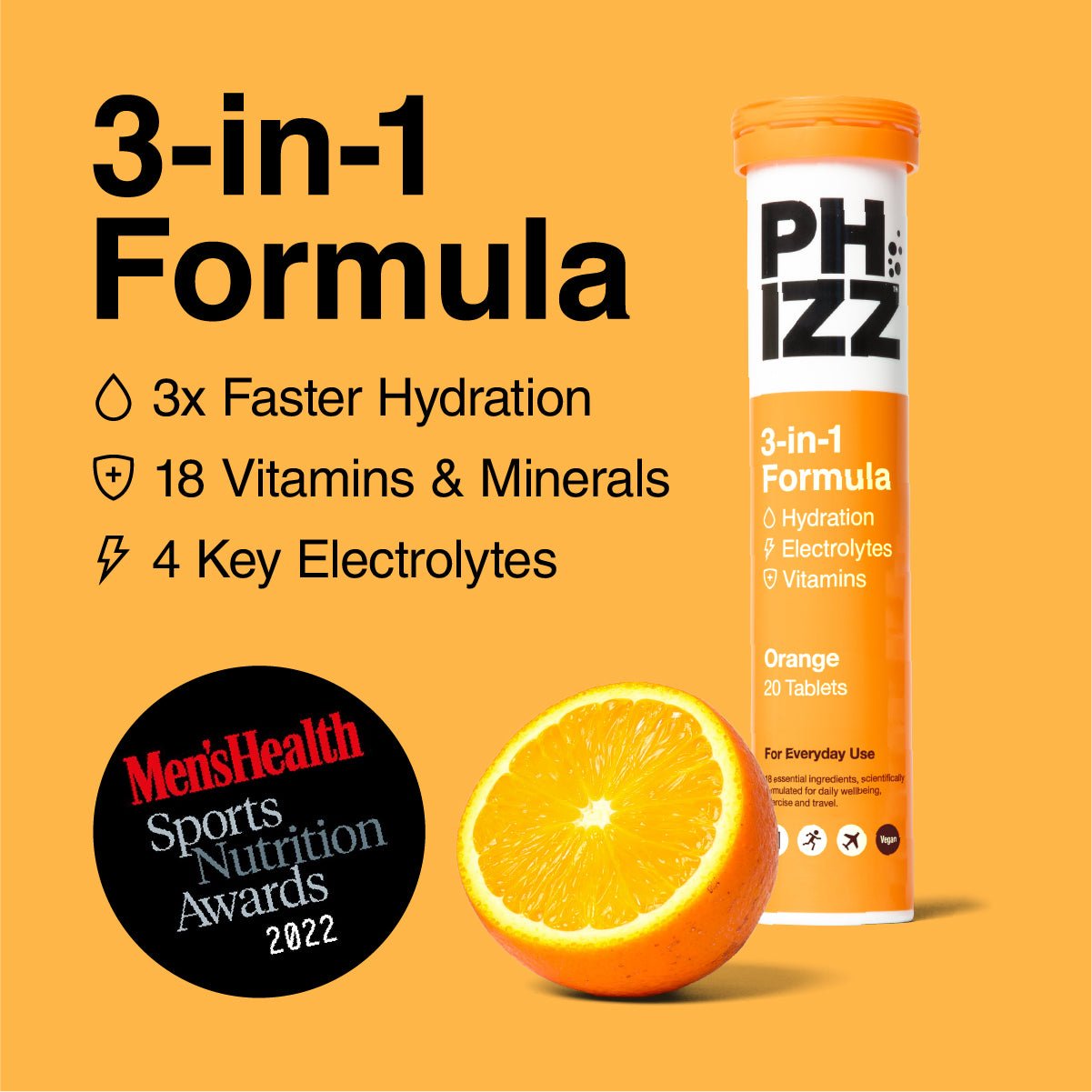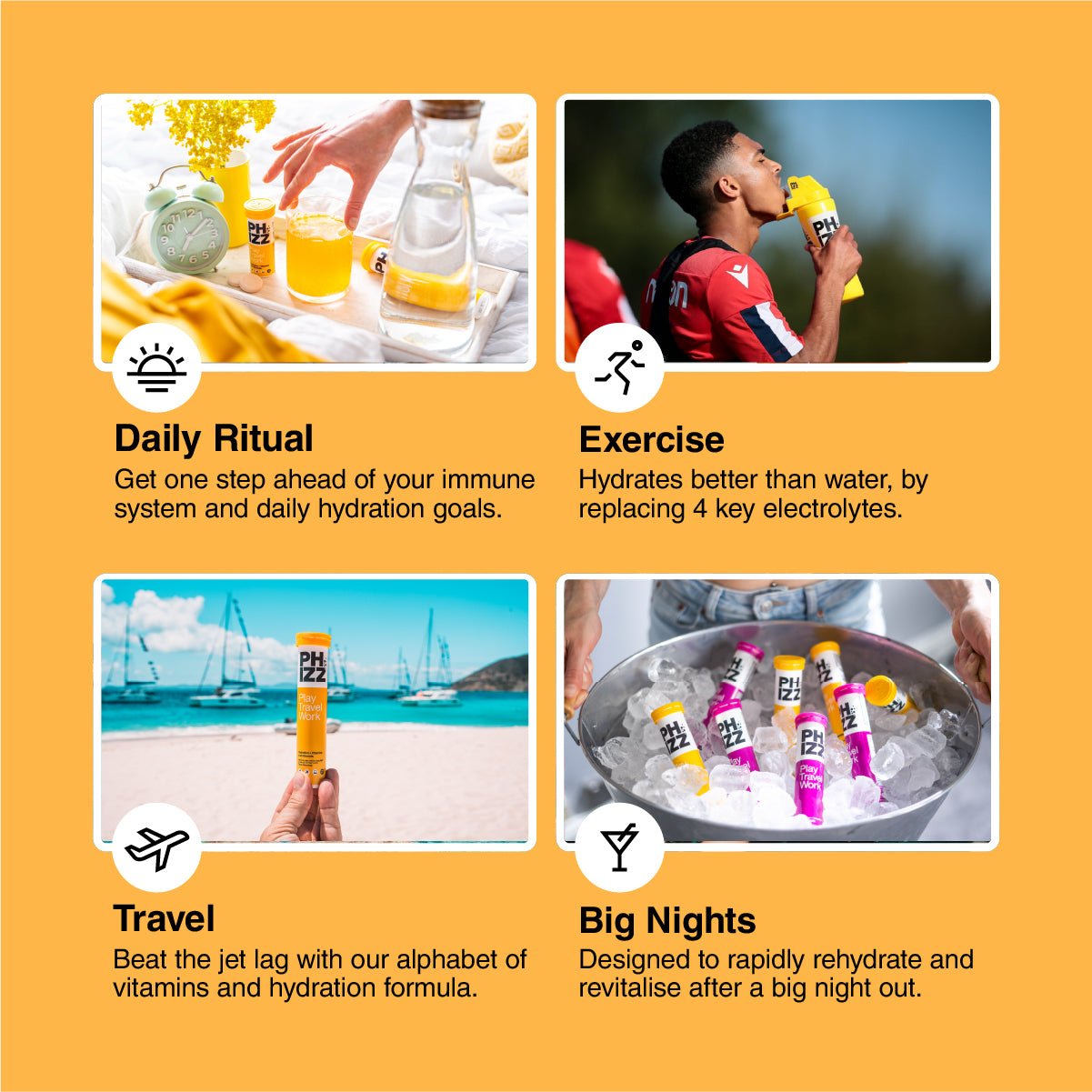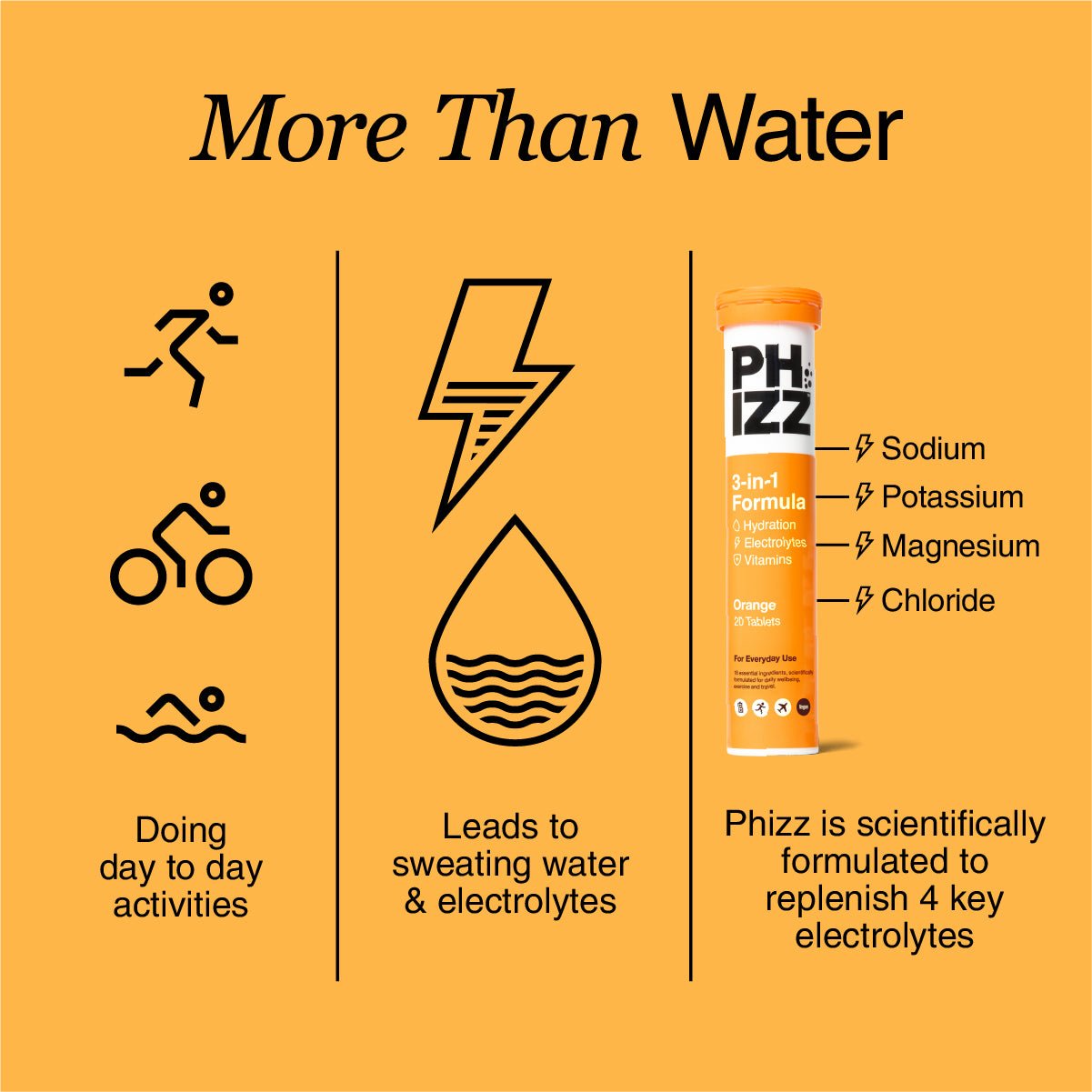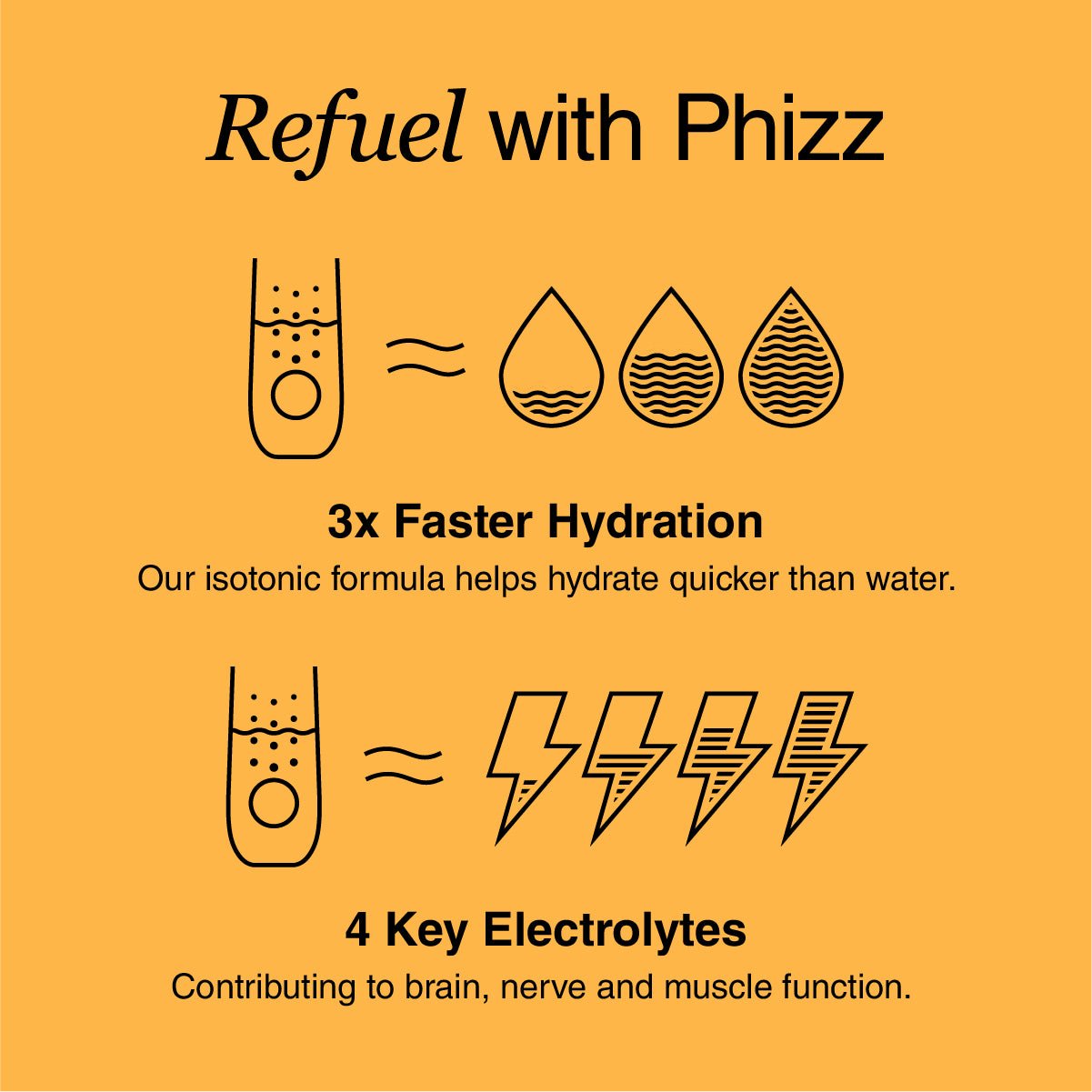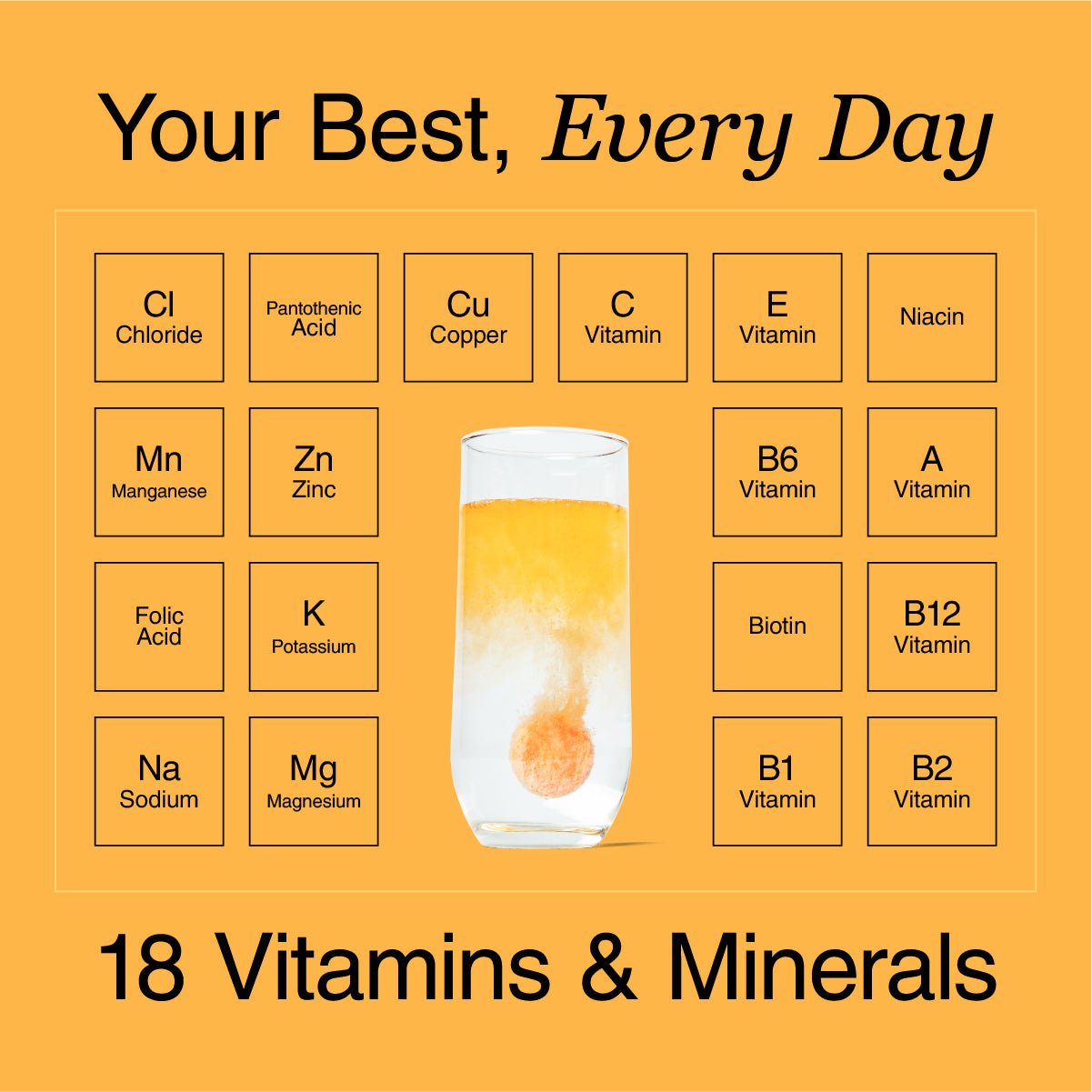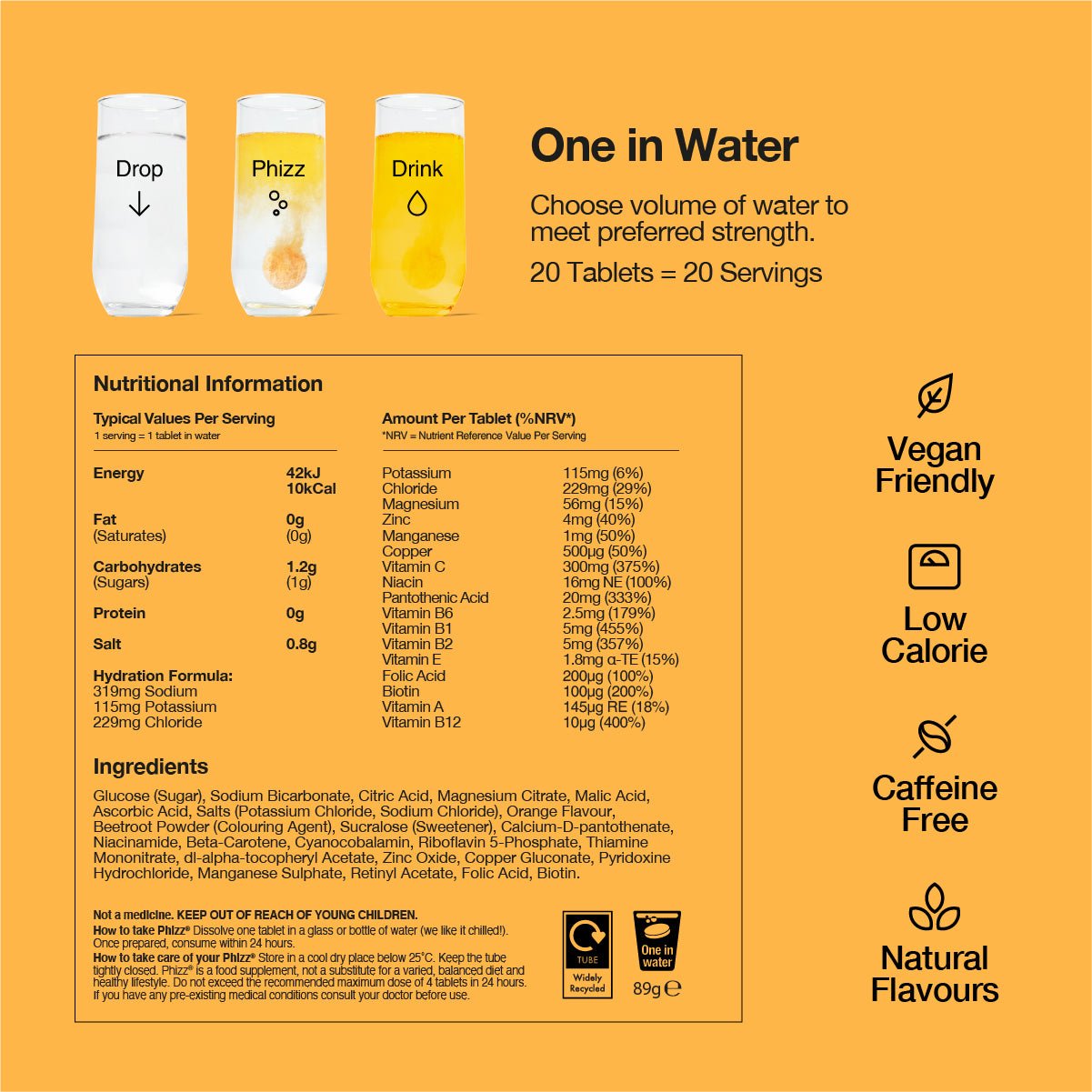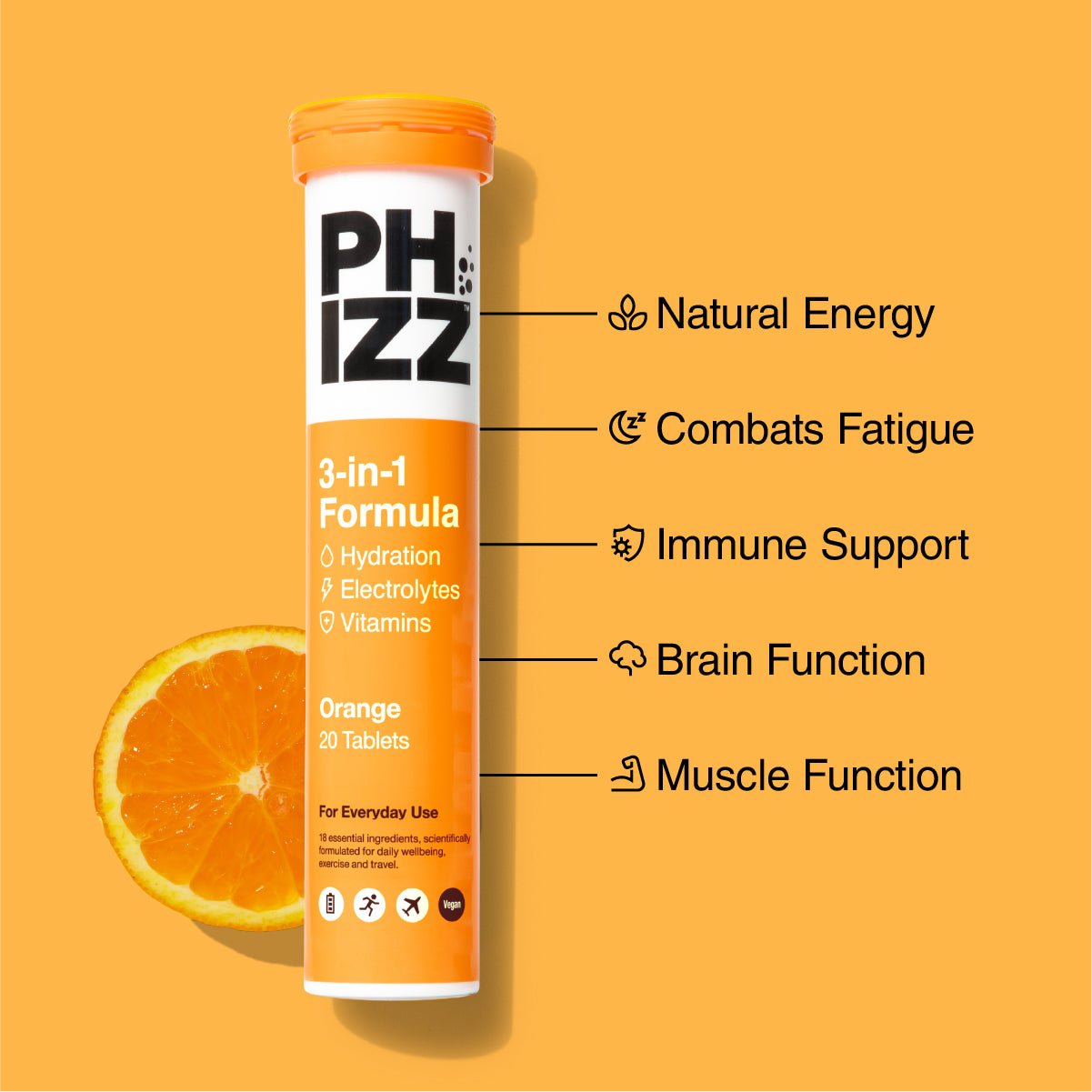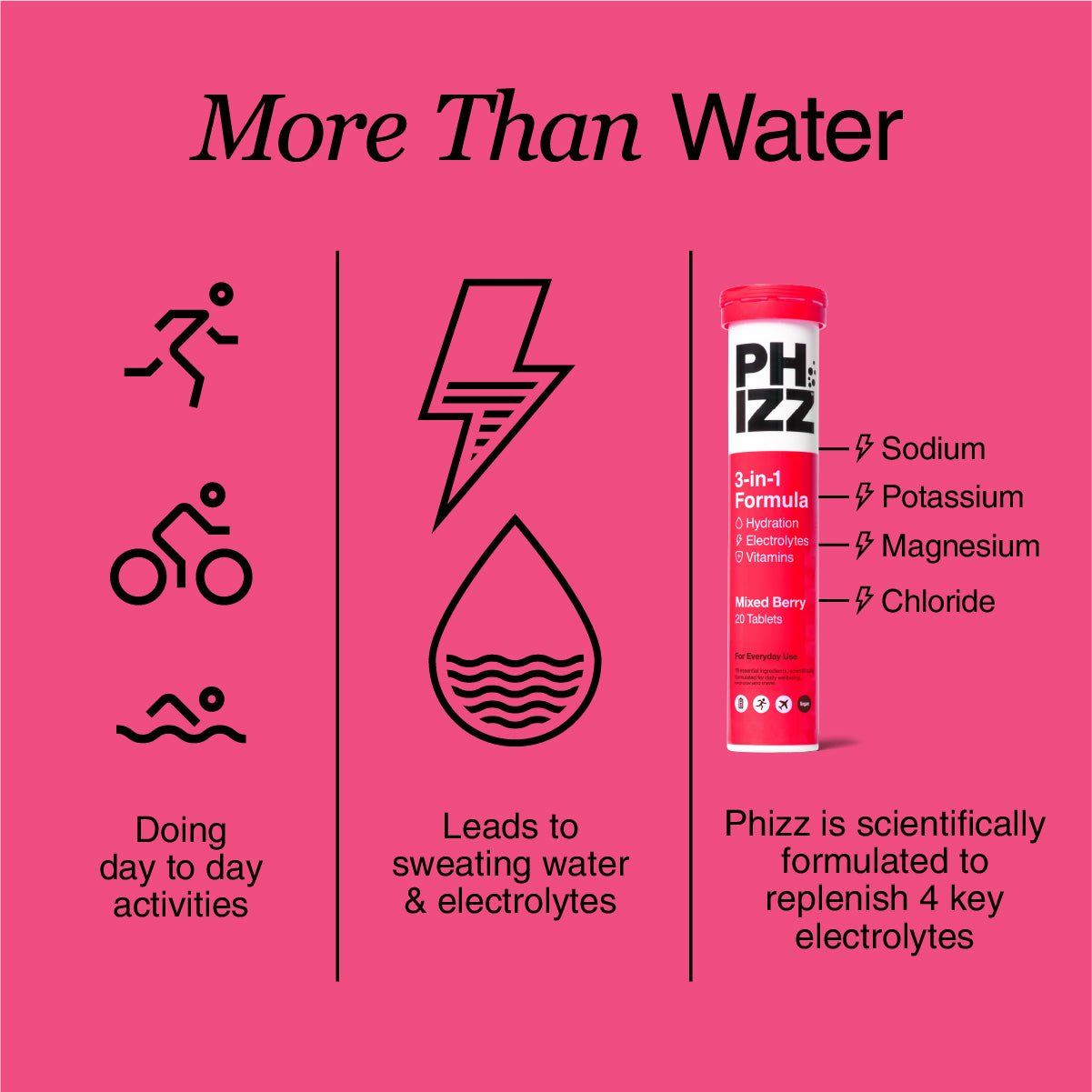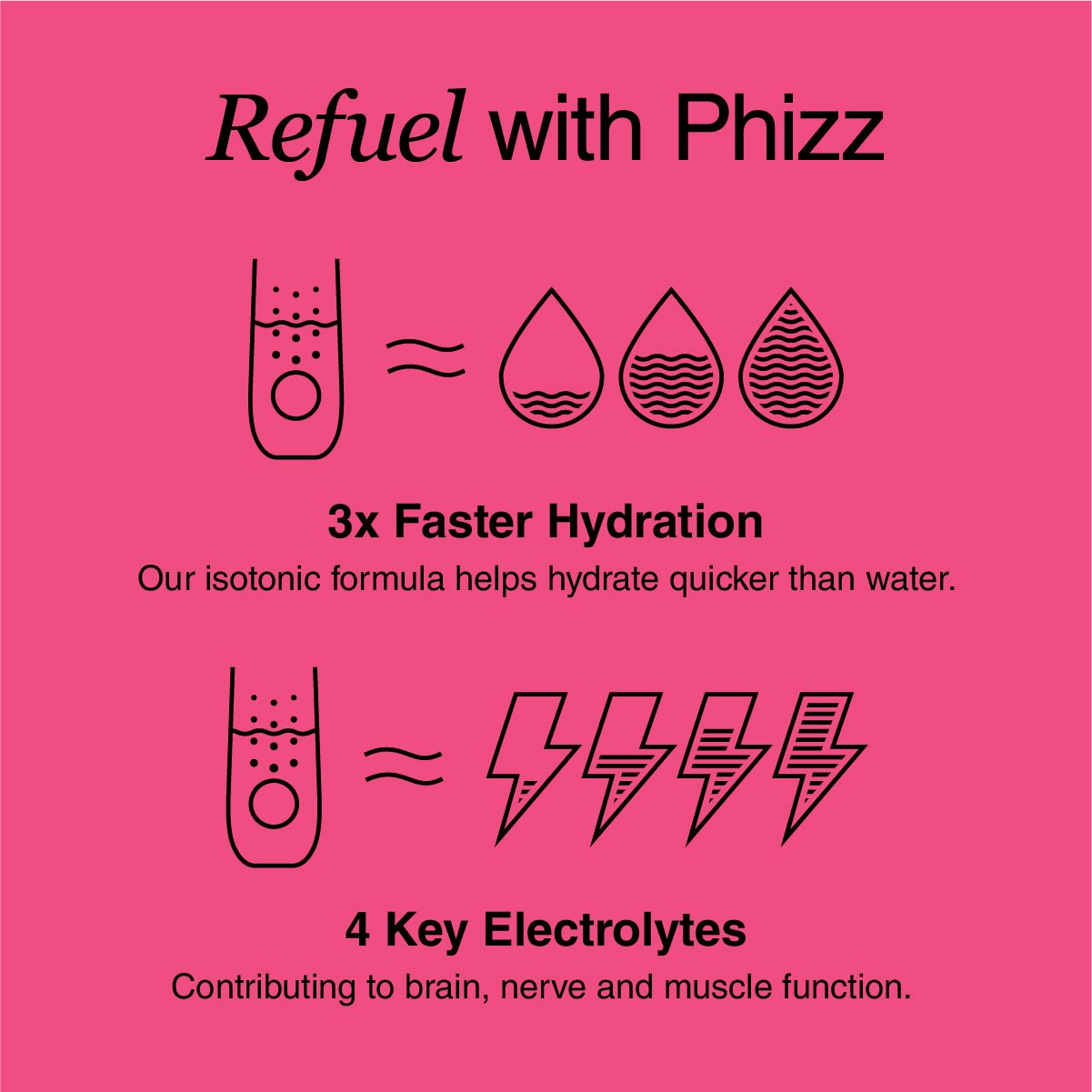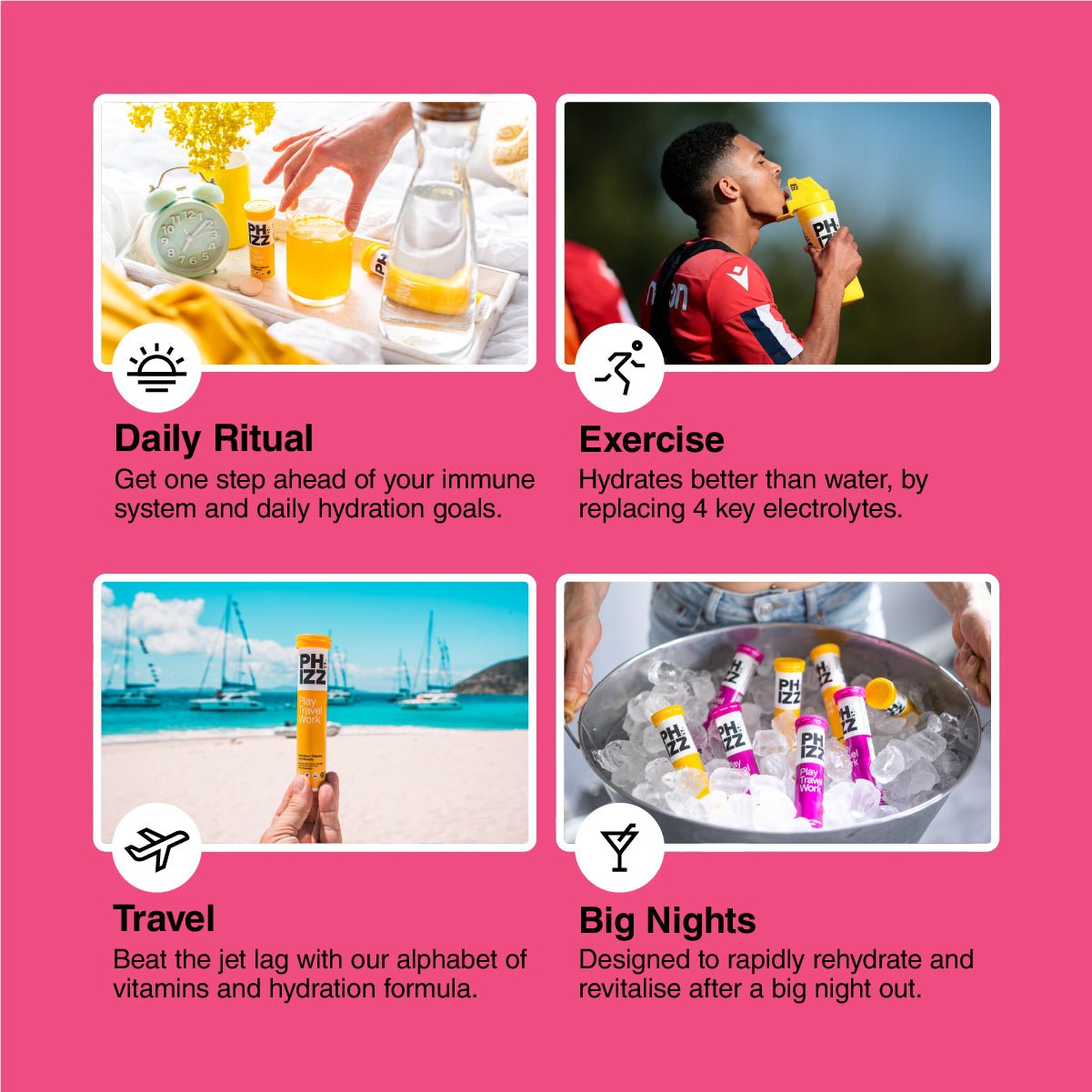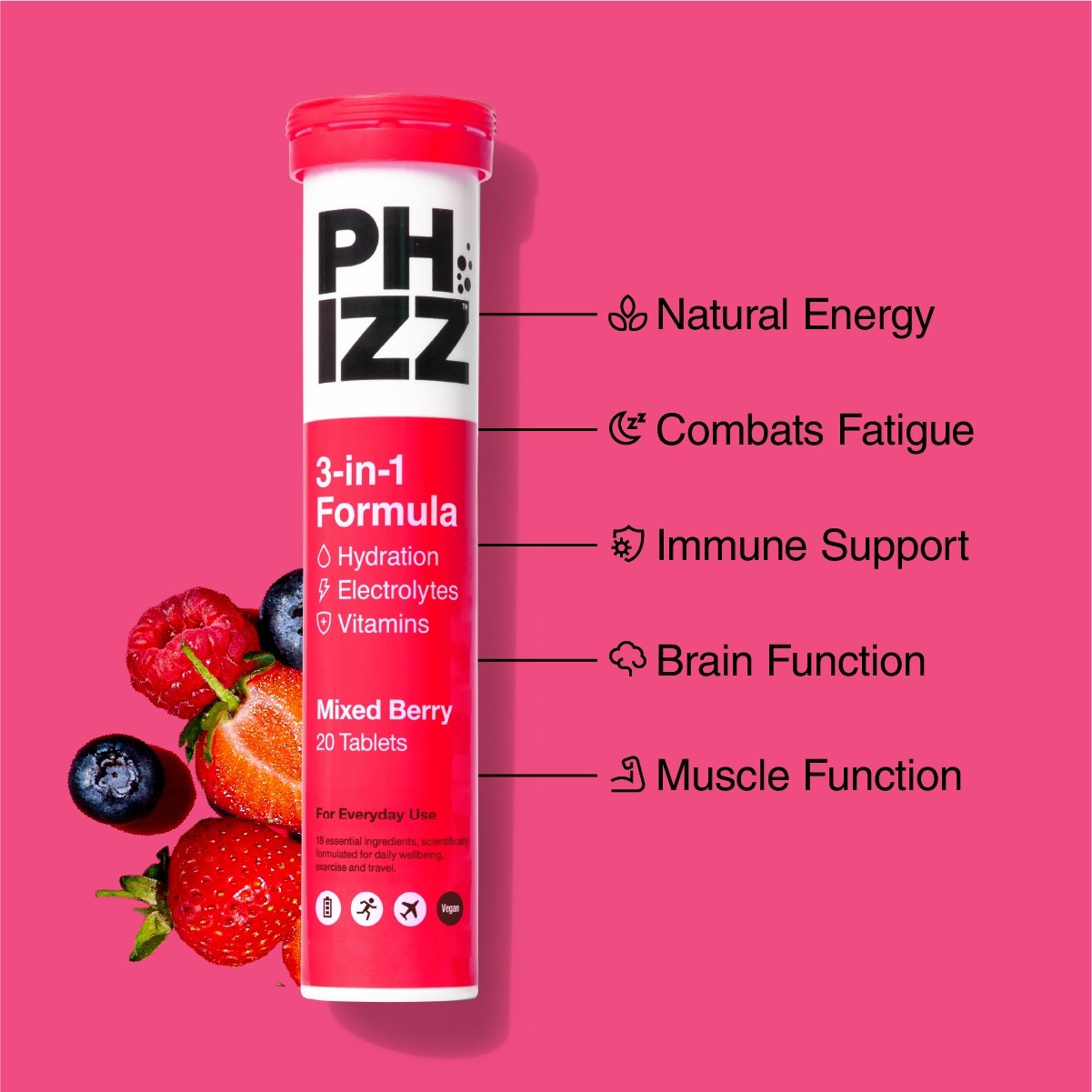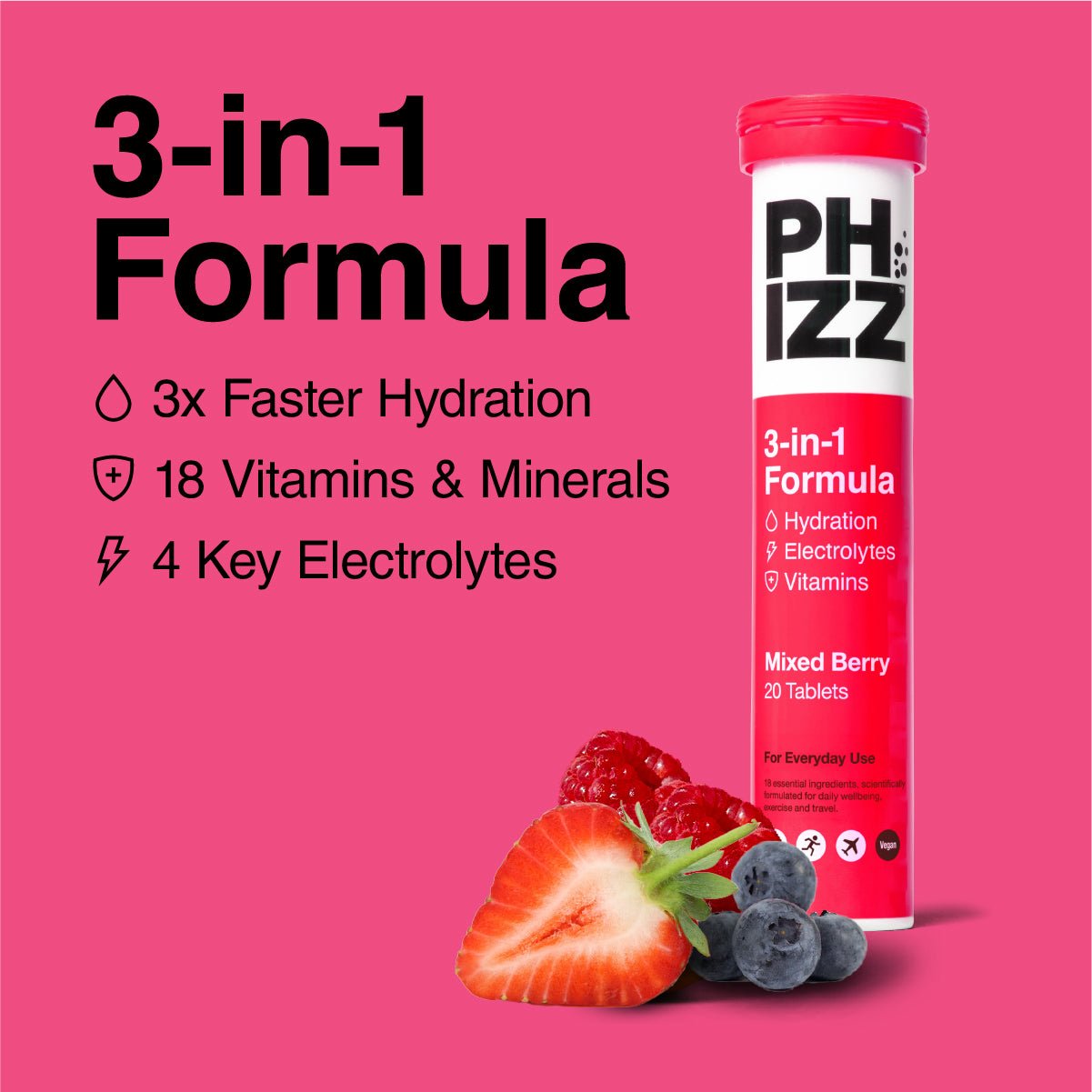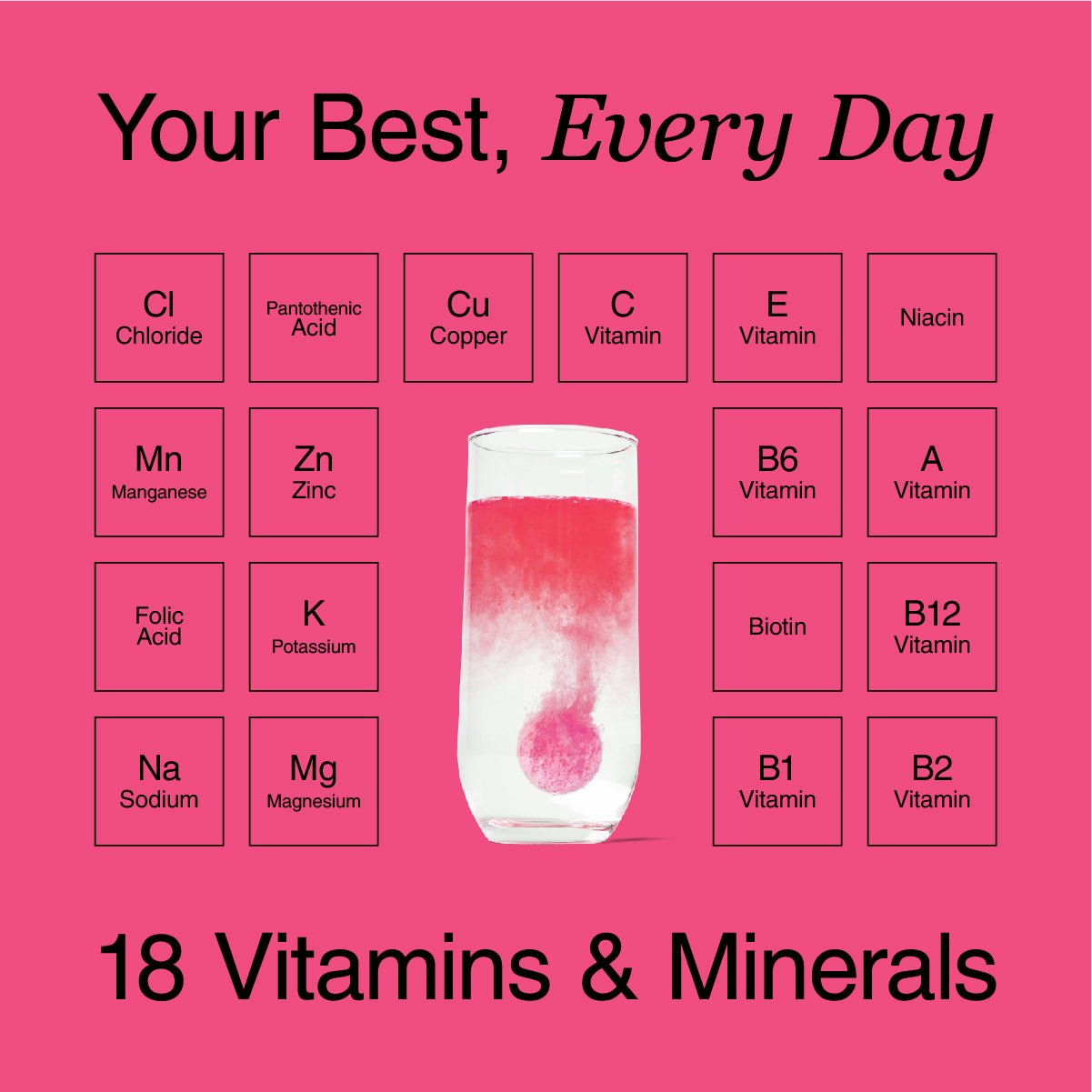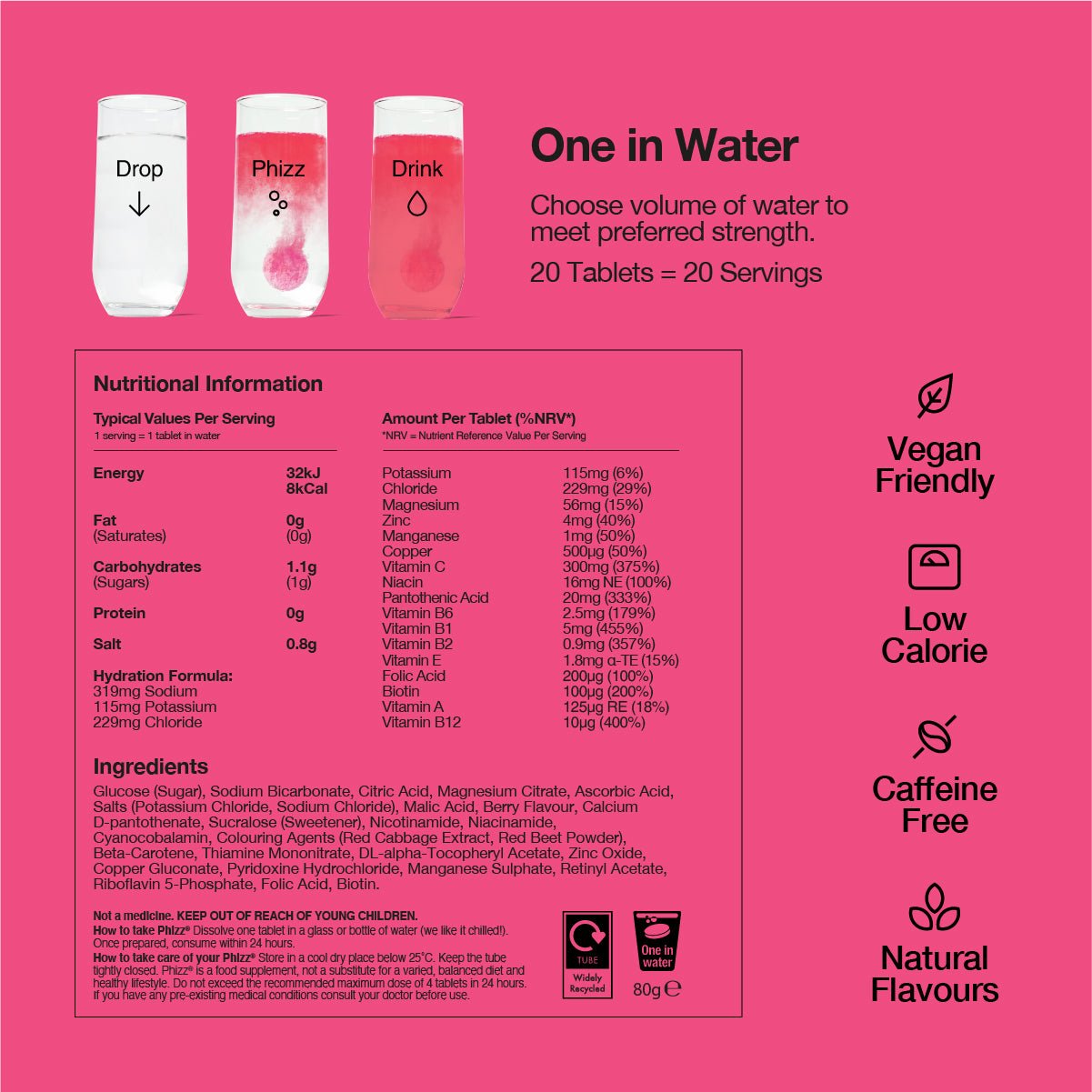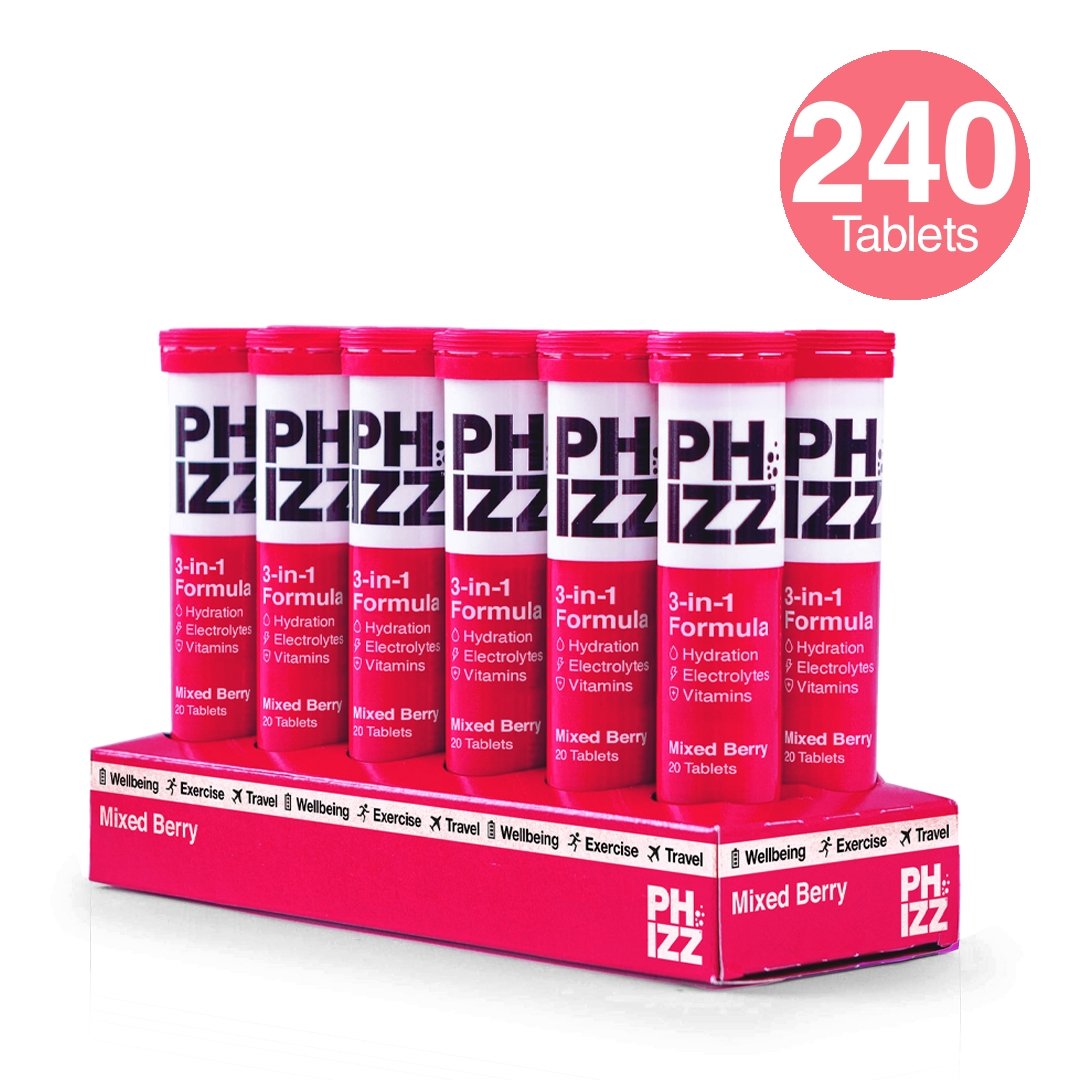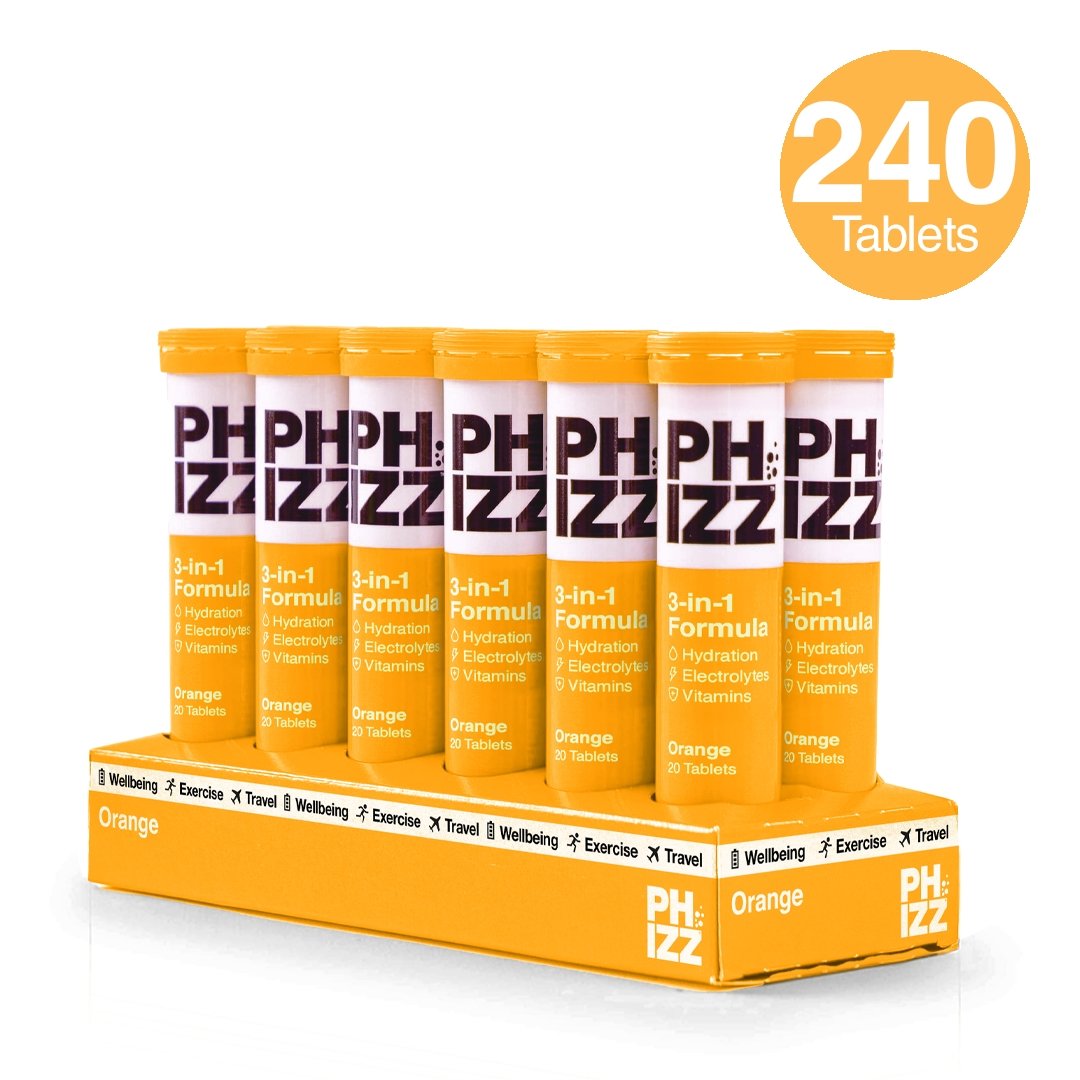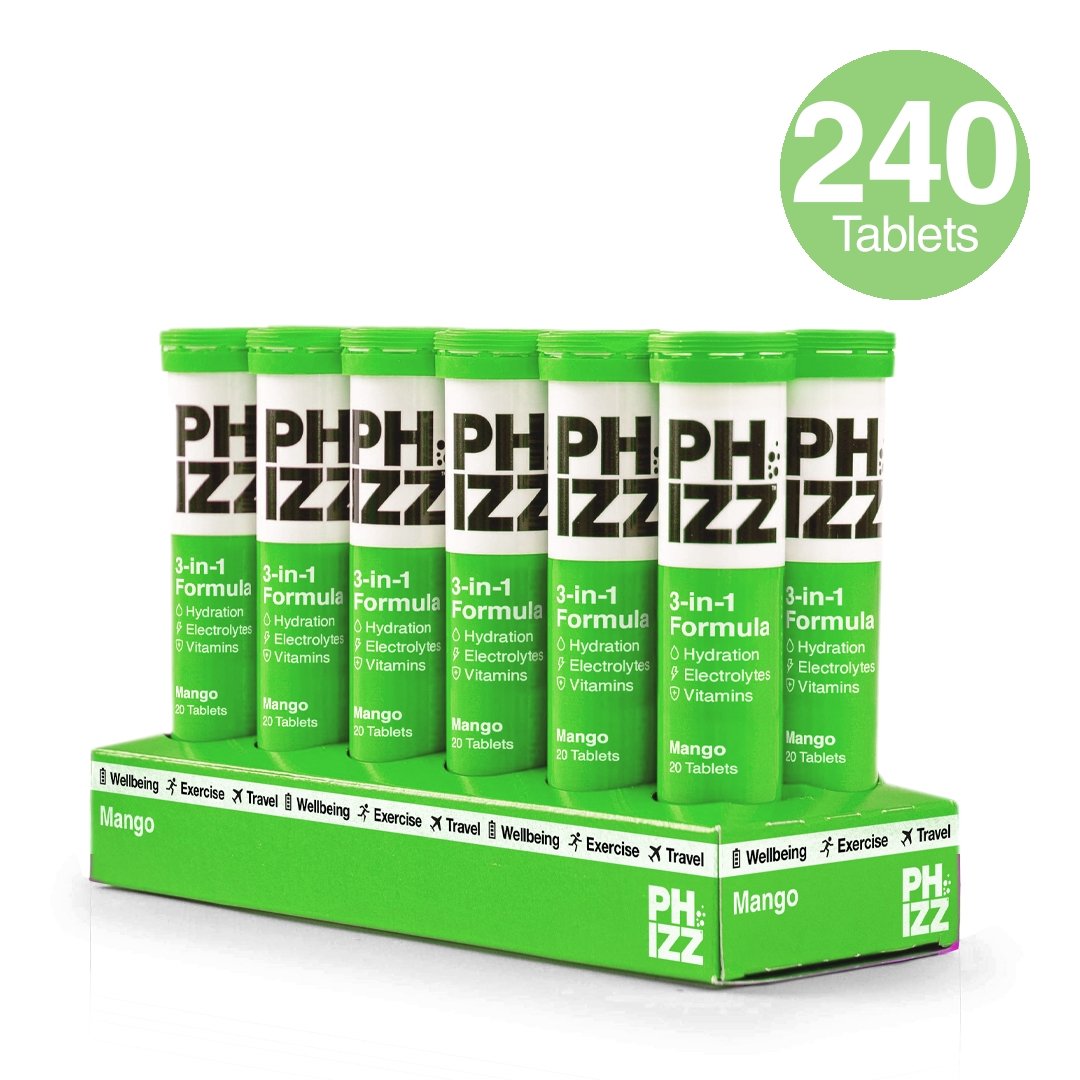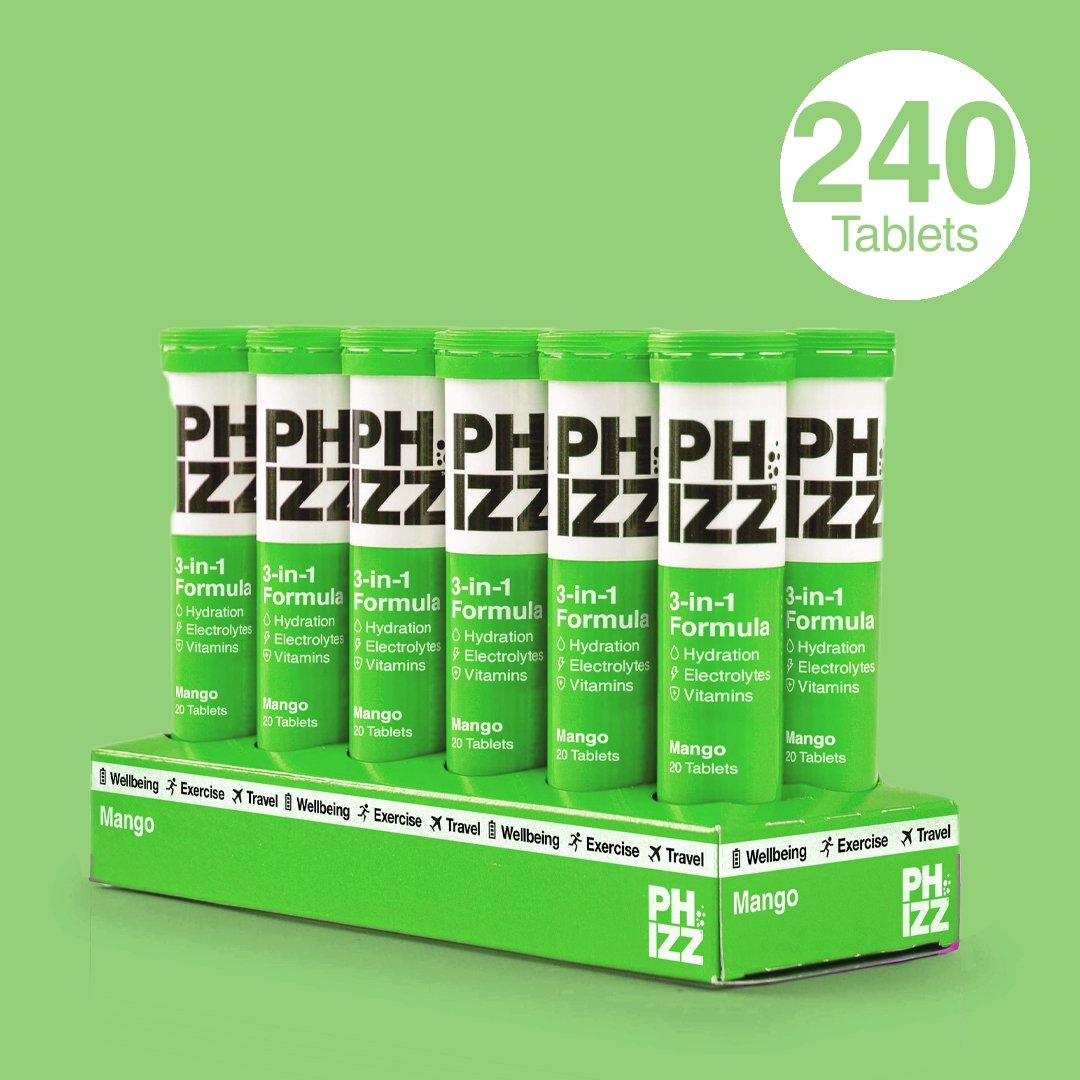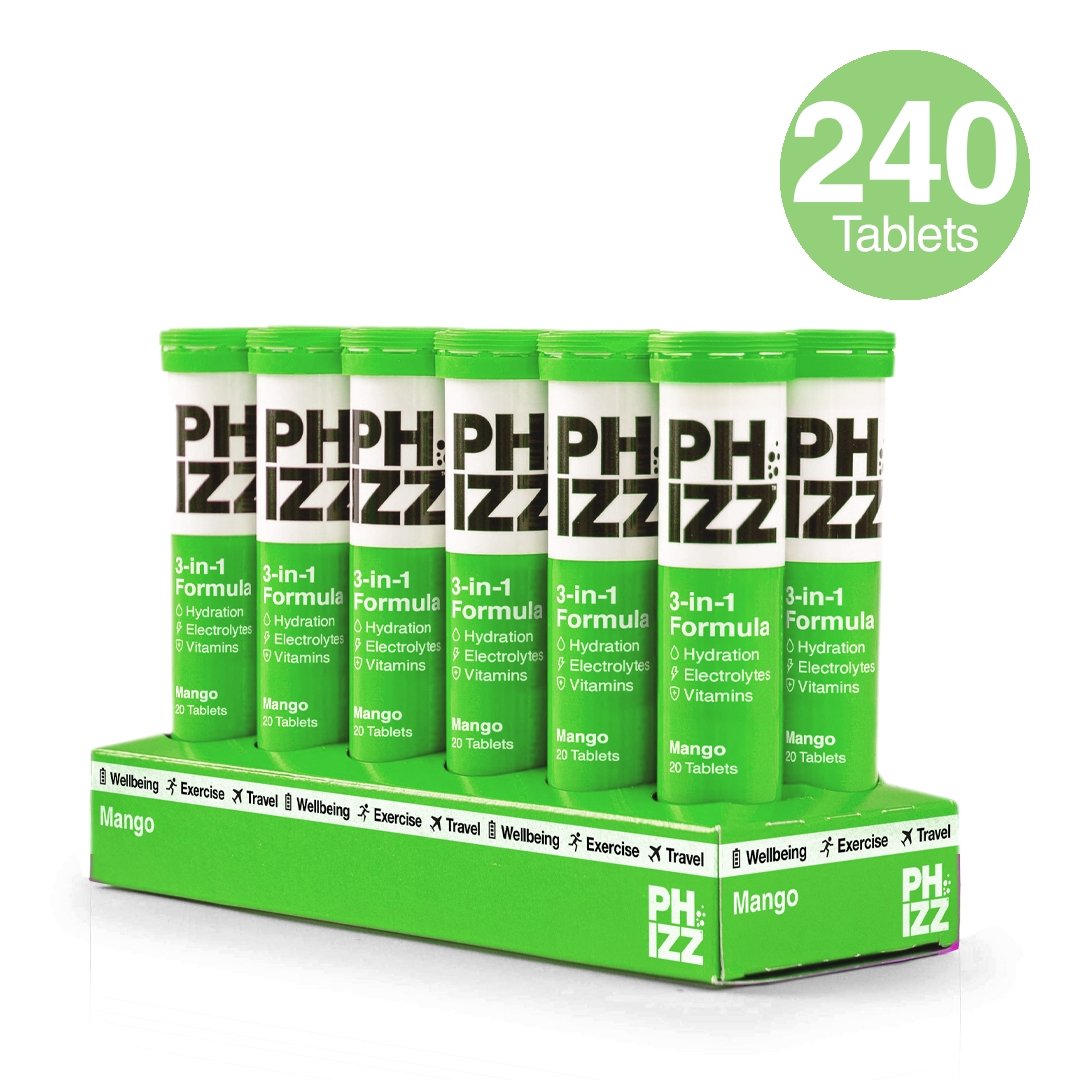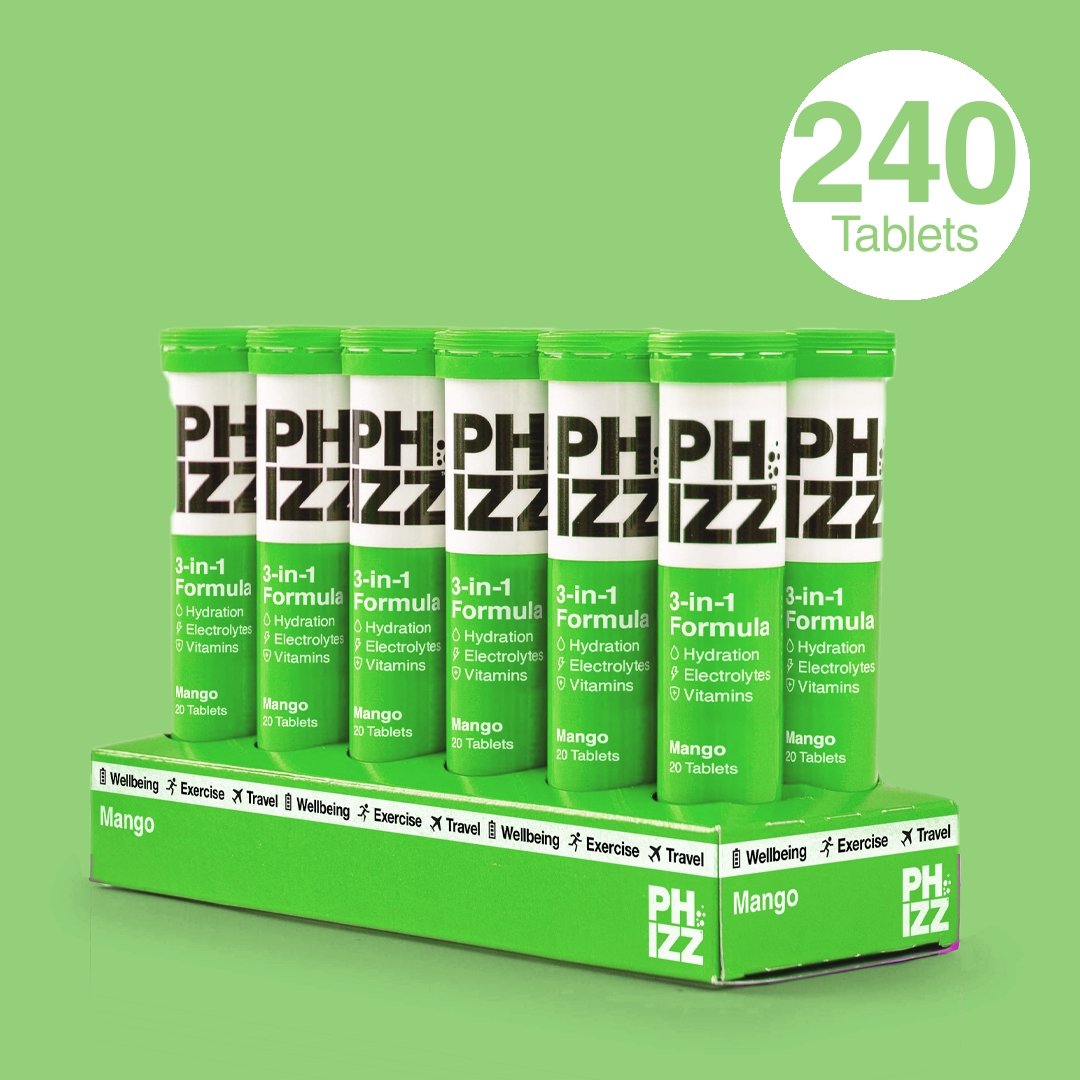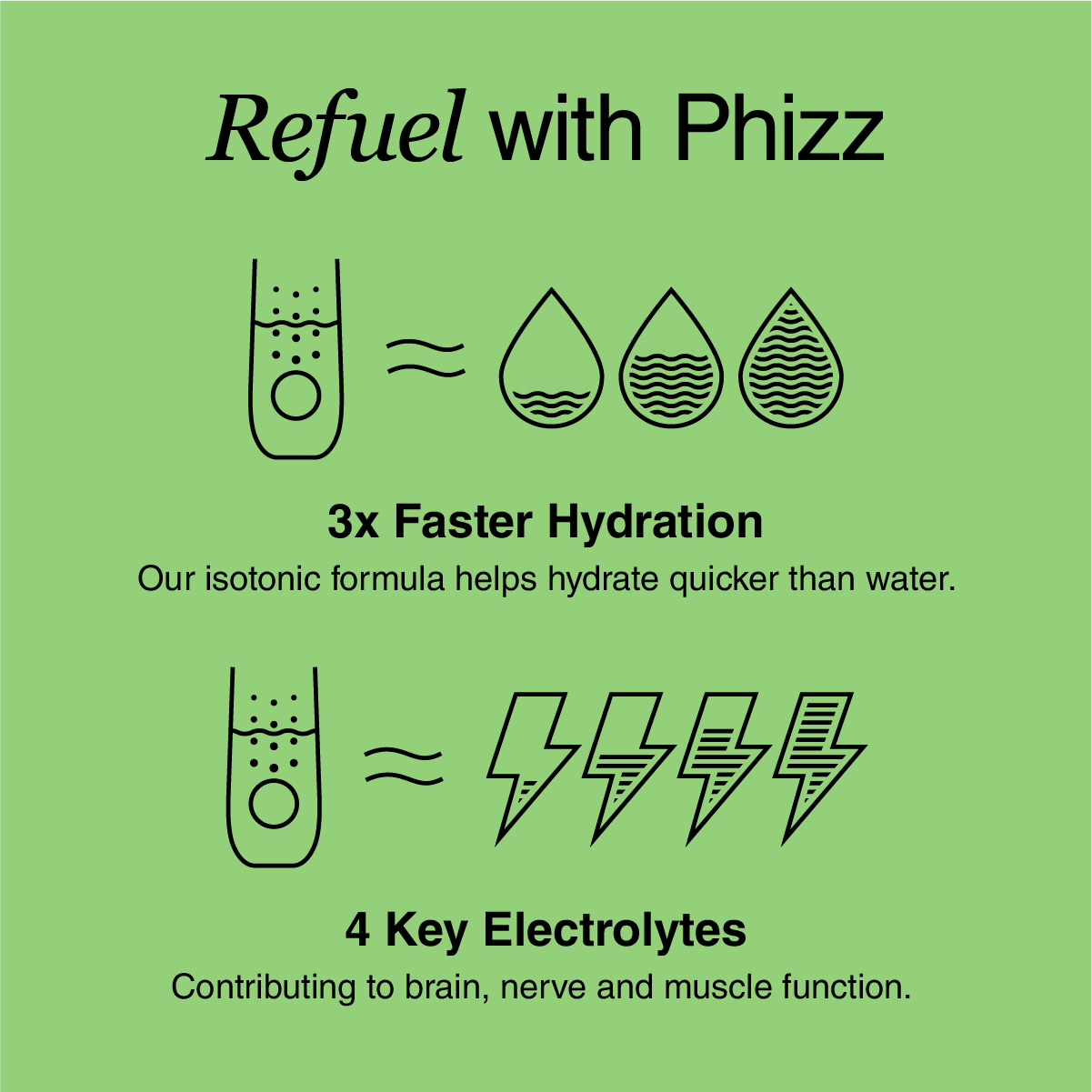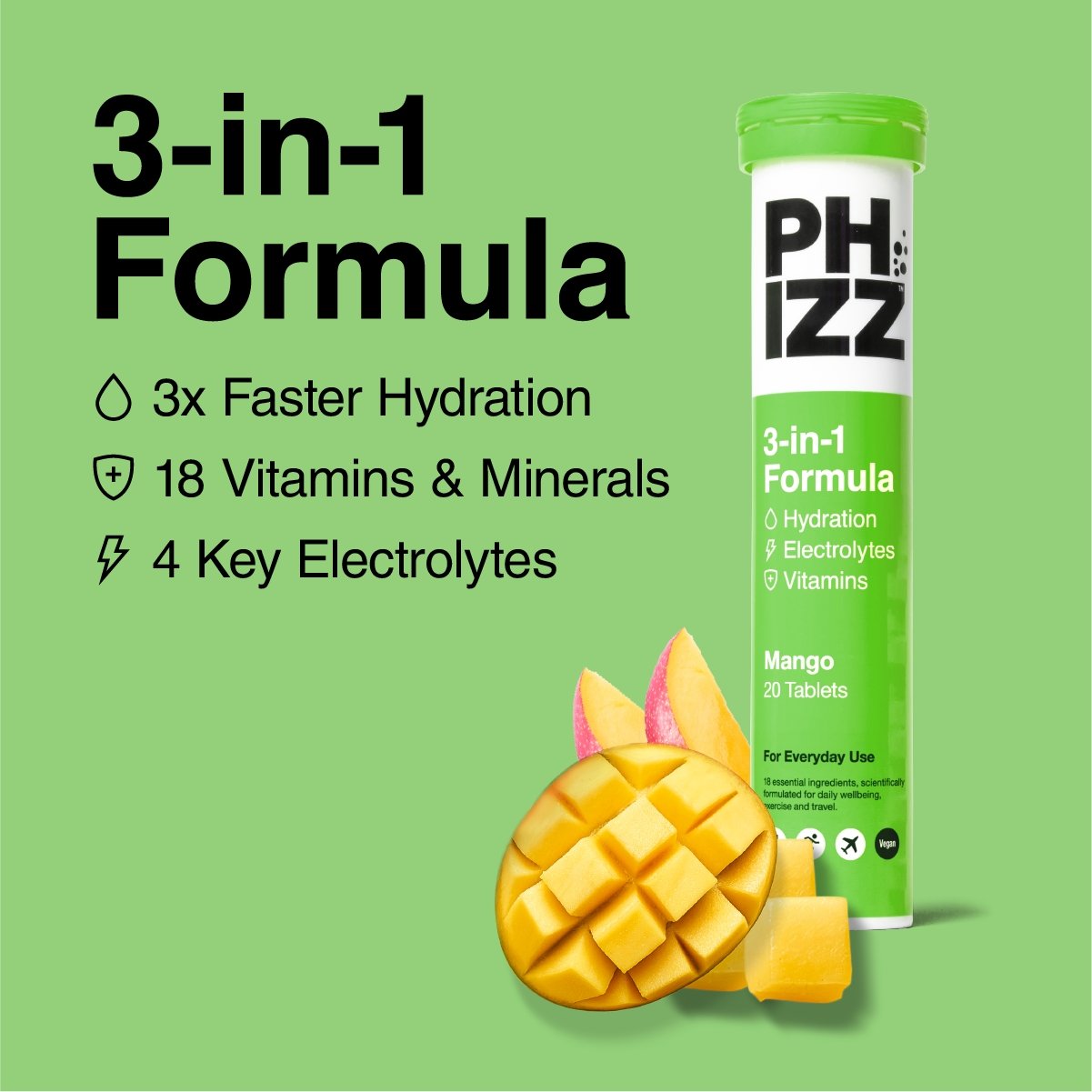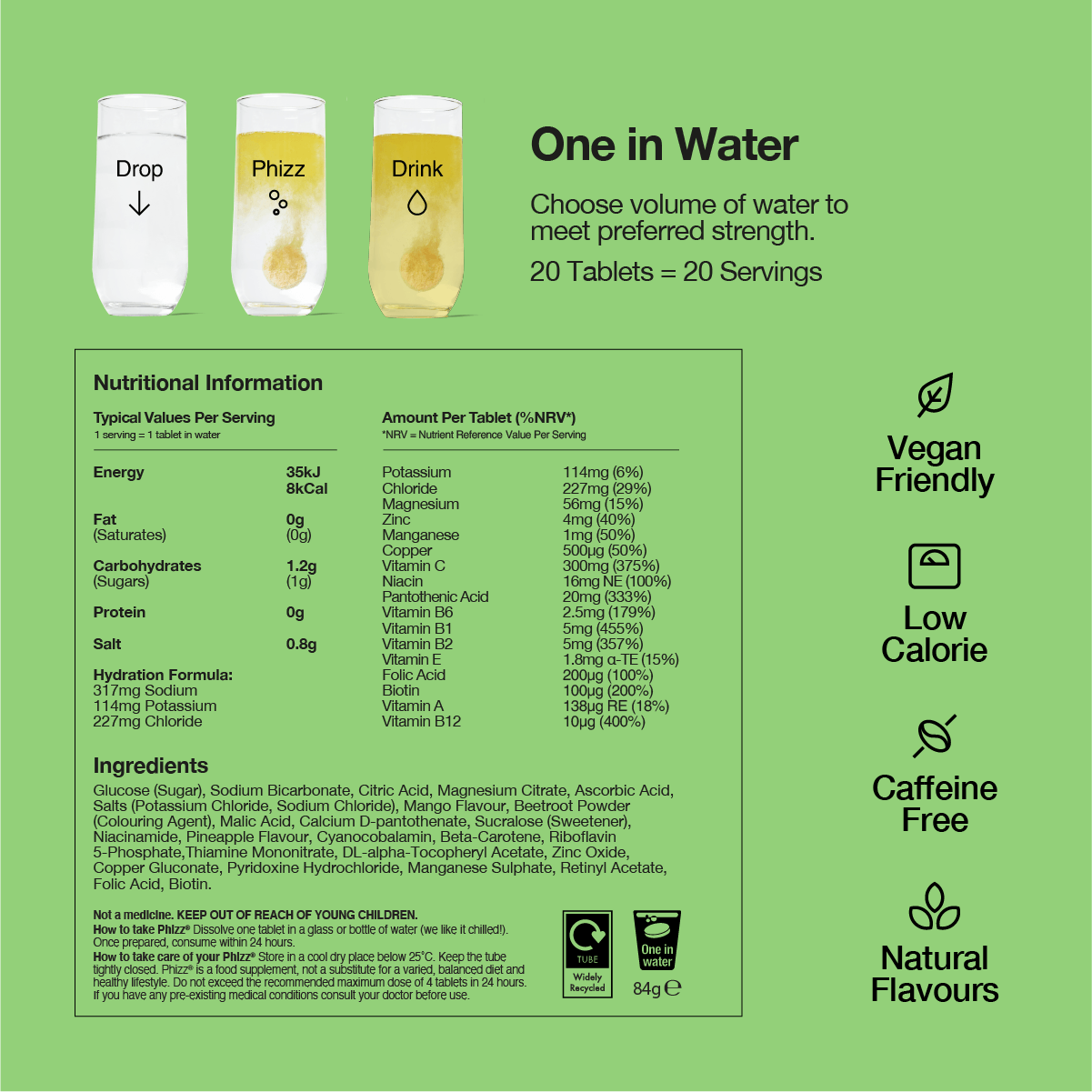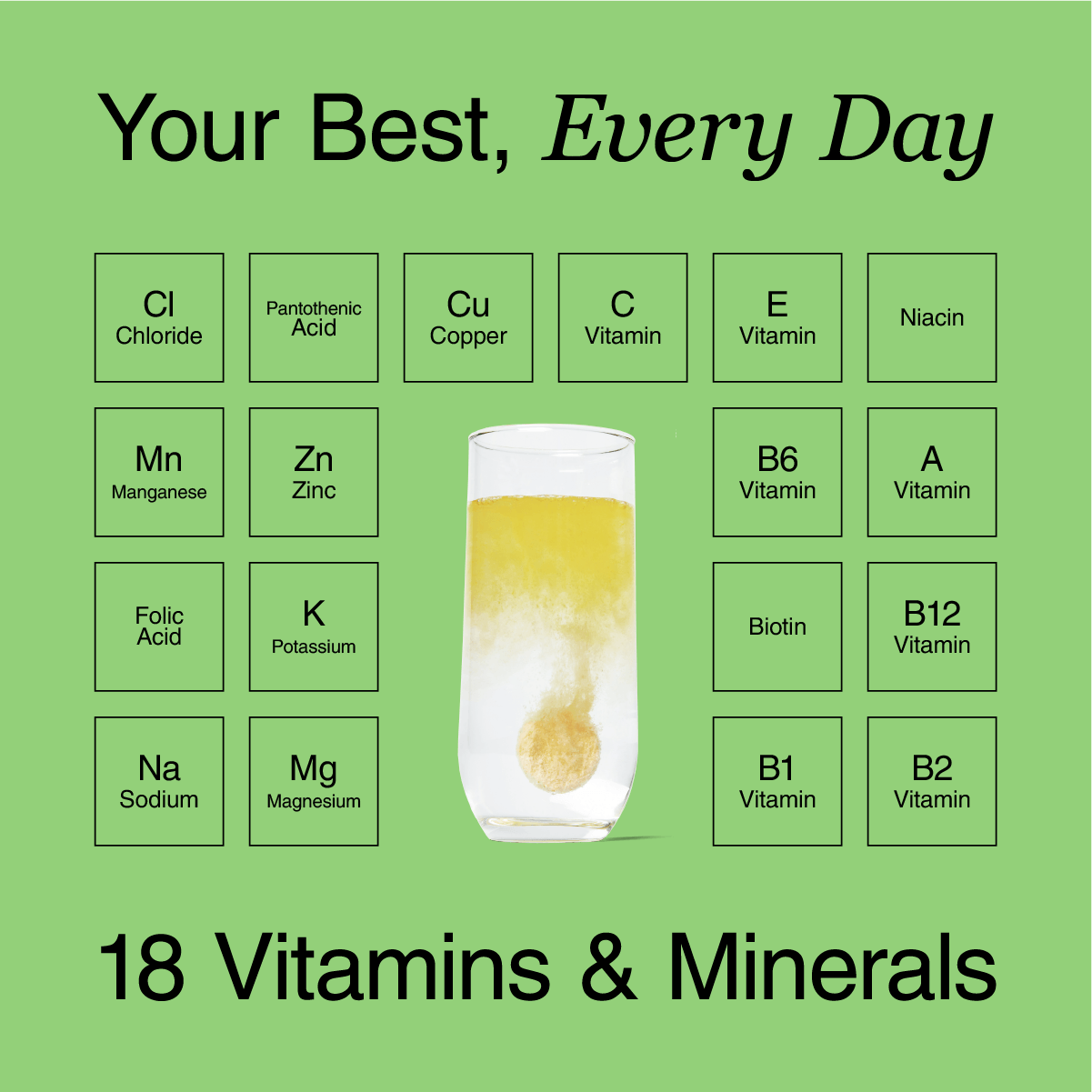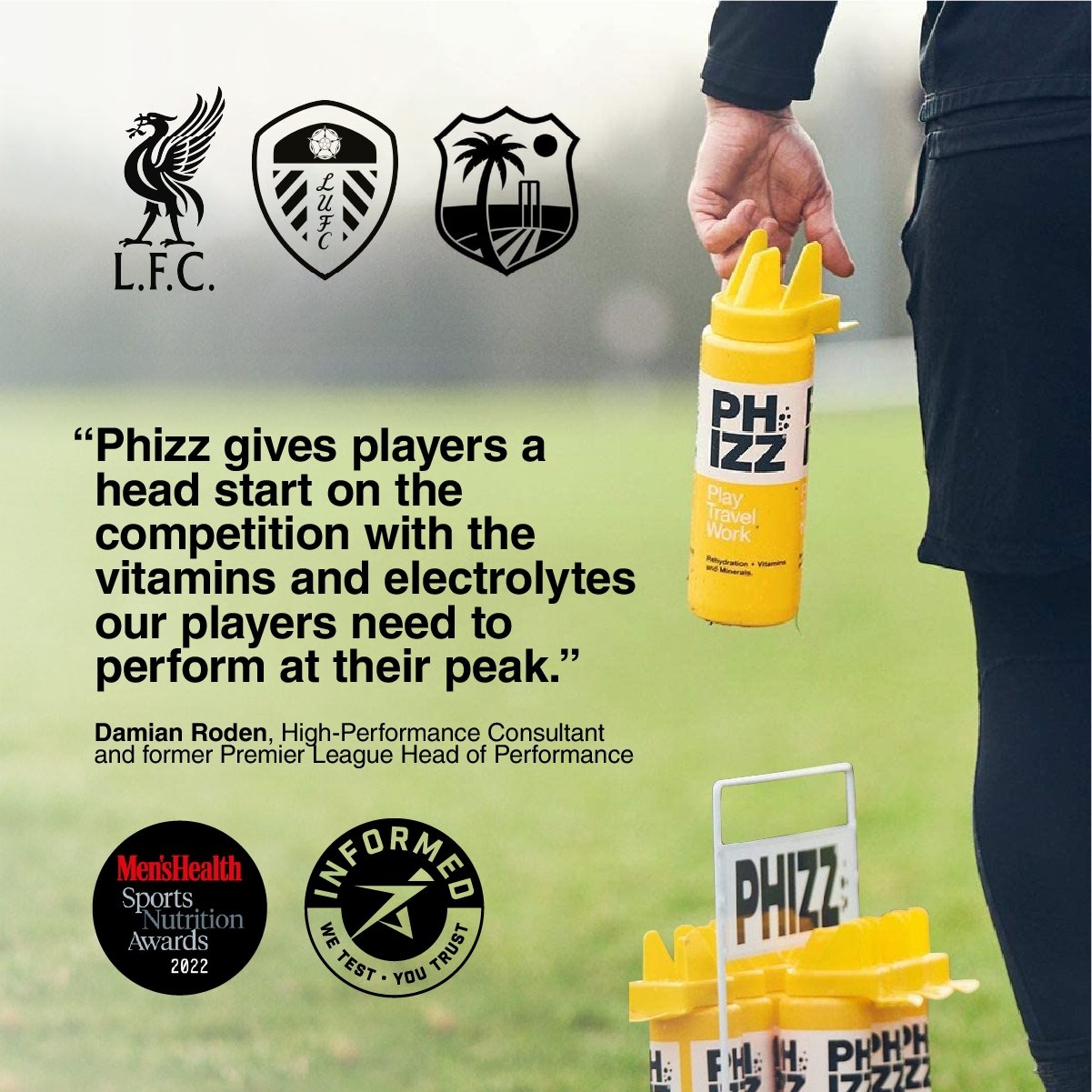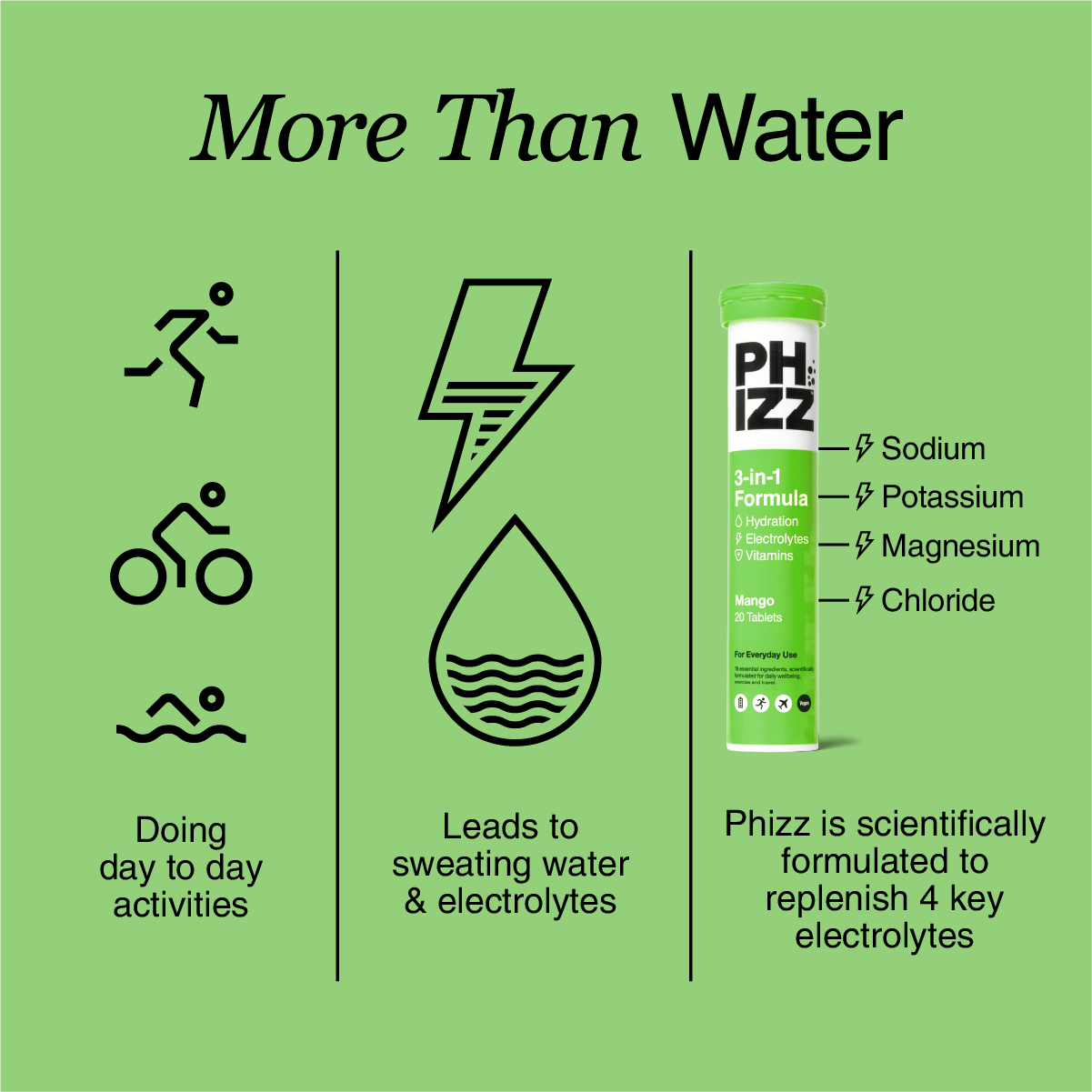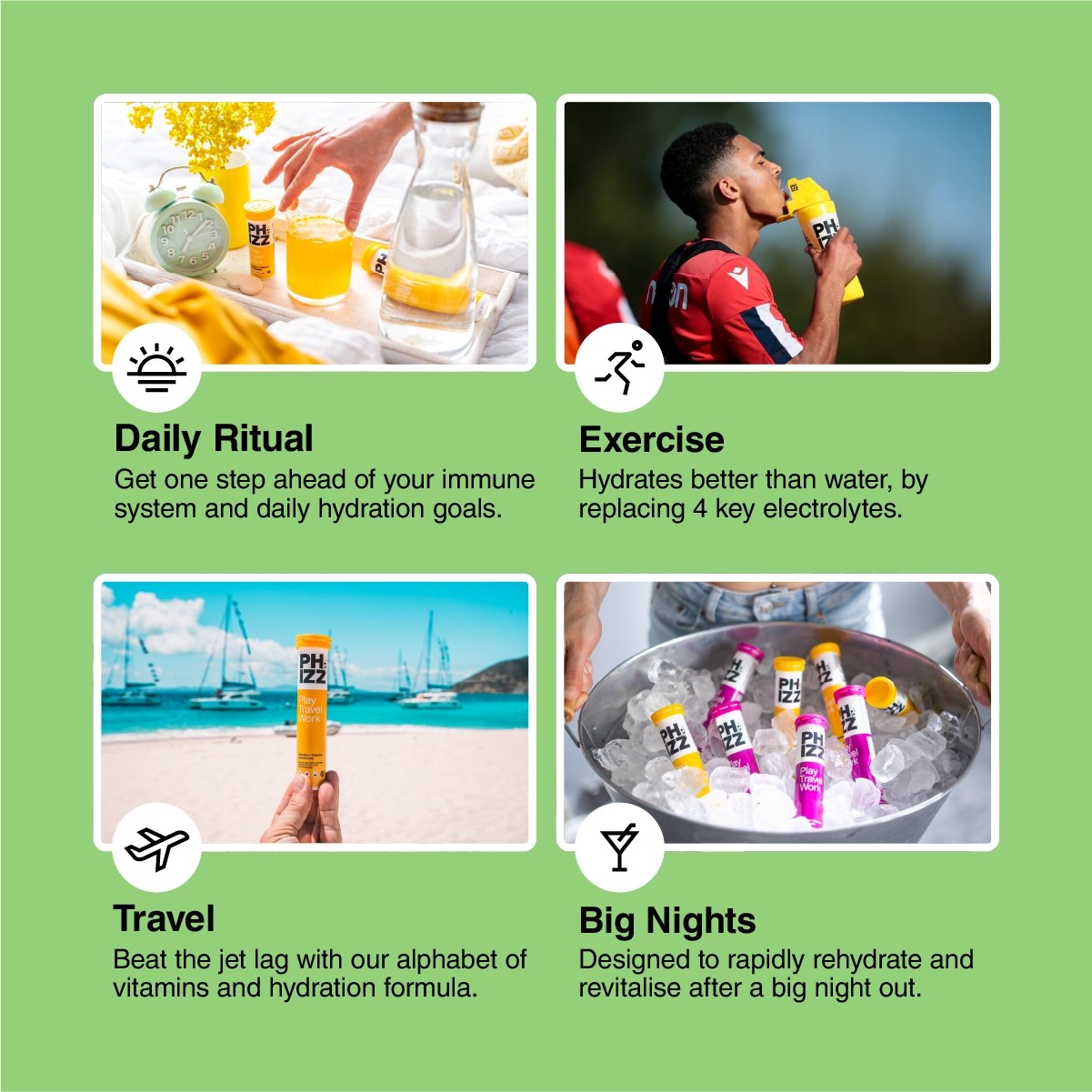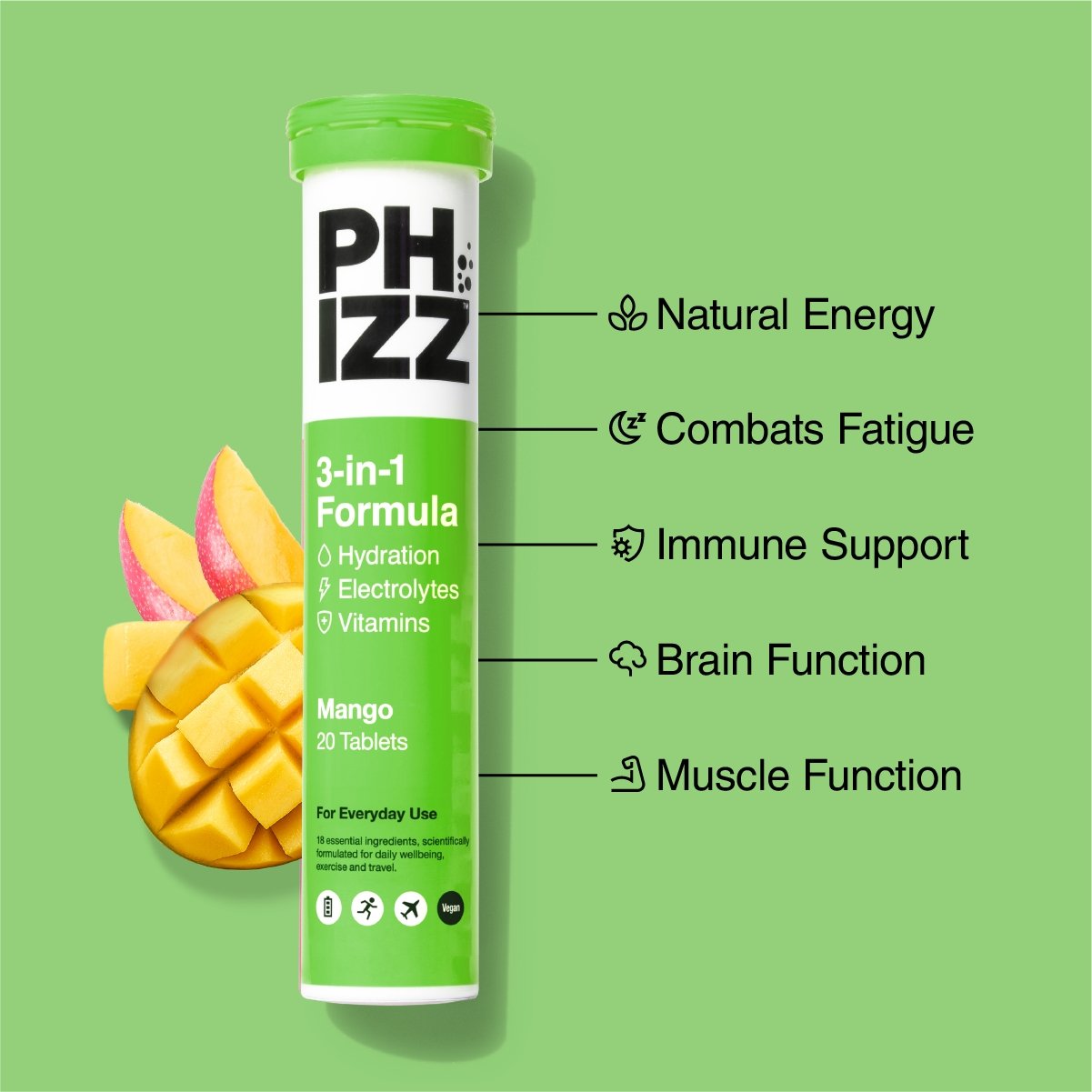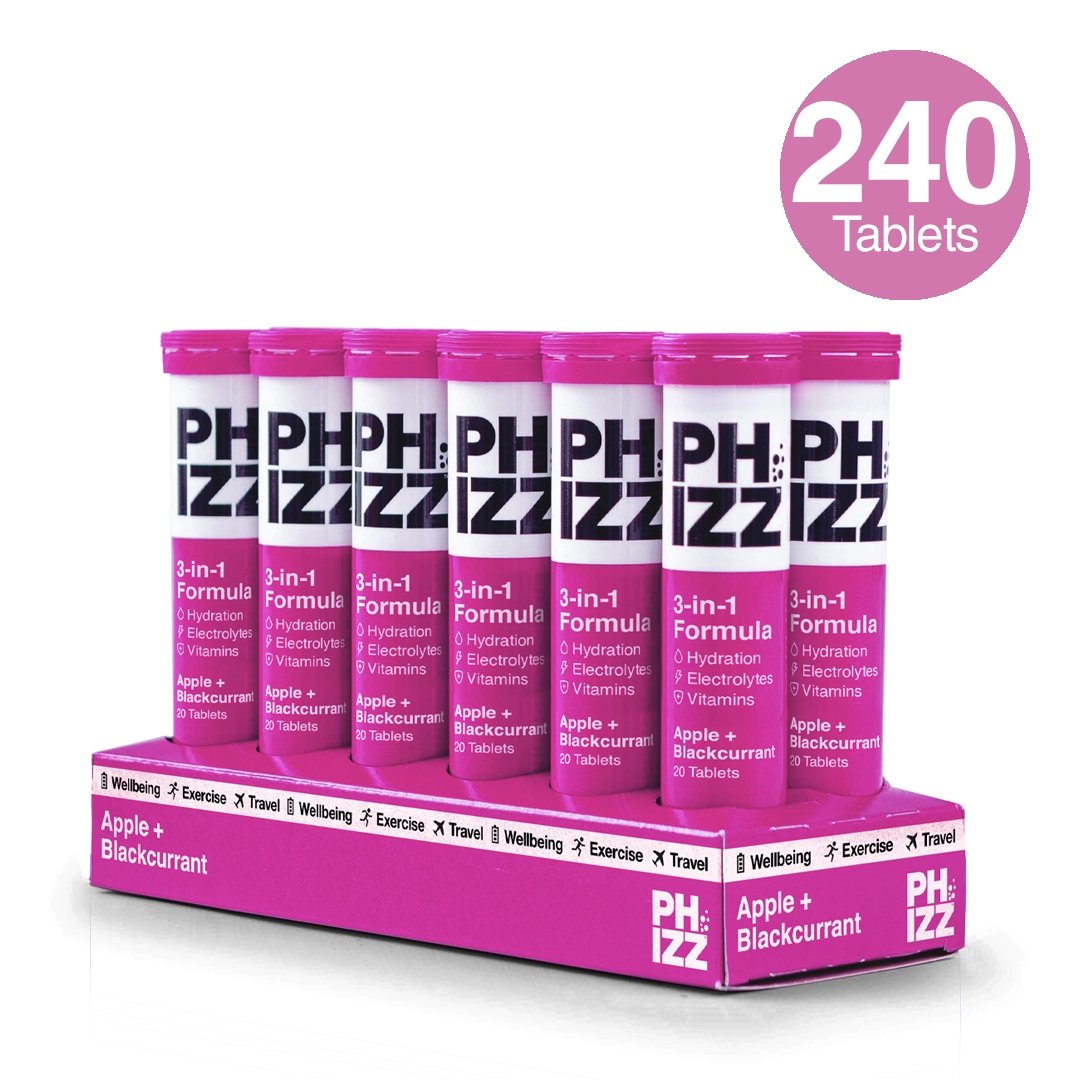 3-in-1 Hydration, Electrolytes & Vitamins Tablets
Benefits:
Shipping & Returns

Standard Shipping

● Free DPD shipping is available for domestic orders (within Ireland) over €24.99. 

● Under €24.99 and within Ireland, standard shipping is €5.00.

● You will receive your tracking number when your order ships in an email.

Returns

Unfortunately, due to the nature of our product we are unable to accept returns of any opened tubes. Returns for other reasons, for example damaged products, will be considered on a case-by-case basis.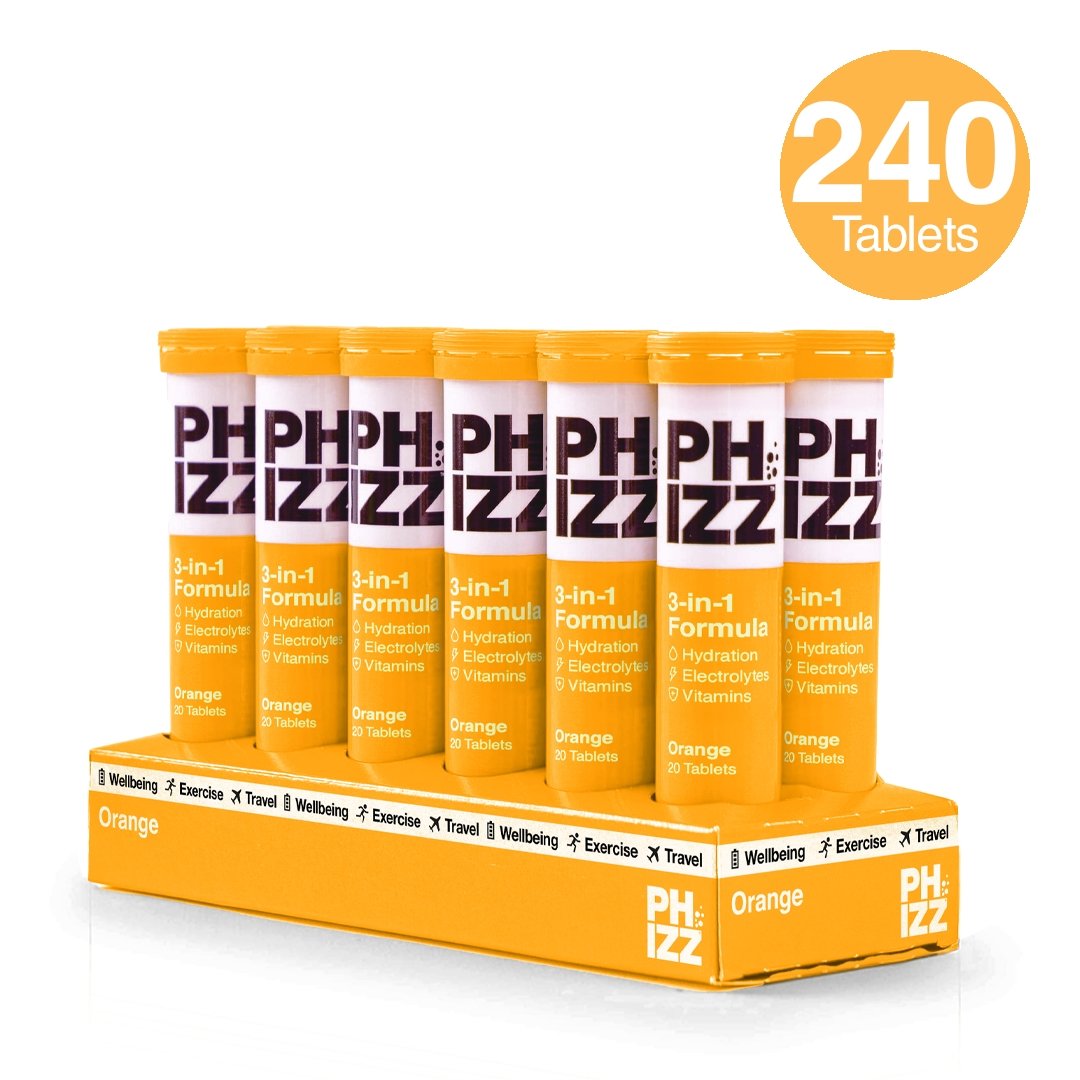 Caffeine Free

Hydration Formula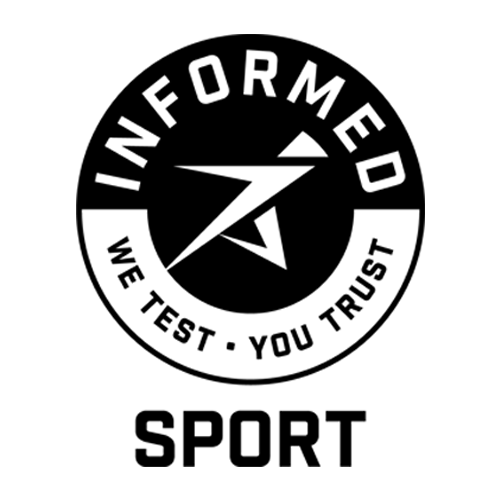 Informed Sport Tested
Our Award Winning 3-in-1 Formula
Our Award Winning
3-in-1 Formula
All-in-One Solution For
Every Day Life
All-in-One Solution For Every Day Life
When should I take Phizz?

You can take Phizz as a daily vitamin supplement or as a rehydration formula to help replenish the 2-3 litres of water your body loses every day. We are also perfect for whenever you need a boost of hydration or to unlock energy. We are also used by both elite and amateur athletes to put back the important water and minerals lost in sweat. We're great at helping you recover from late nights, long days and generally picking you back up when you're feeling run down. We're versatile vitamins!
How much water should I use?

One tablet of Phizz can be dropped into any quantity of water - it just depends how strong you like the flavour! We recommend 300ml of chilled water for maximum refreshment. Once dissolved, consume within 24 hours.
Can I consume Phizz daily? How many Phizz tablets can I consume per day?

Yes, Phizz is great as a daily hydration and vitamin supplement! Do not exceed the recommended maximum dose of 4 tablets in 24 hours.
Does Phizz contain artificial sweeteners?

Our products contain natural flavours with a trace amount of sucralose added for taste. Sucralose is a widely used sweetener that has undergone rigorous safety testing and been certified as safe for human consumption by, EU and US food standards agencies.
What is the allergen information for Phizz?

Phizz is soy, gluten and nut allergen free. Please do not take Phizz if you are allergic to any of the ingredients. You can view our full label with complete nutritional information on each product page.